Andrew L. Urban.
As learned legal practitioners and academics will tell you, there are convincing arguments for both jury trials and judge-only trials. There is one important difference – judges must give reasons for their decisions – juries must not. On the other hand, juries are more representative … 
If you were sitting at the Machine Laundry Cafe off Hobart's Salamanca Square with Mark Bowles on a mild day in early March 2021, you could well have joined the conversation about the merits of a judge only model at criminal trials. Bowles and I had just emerged from the appeal hearing into his (by now famous) mother-in-law Sue Neill-Fraser's conviction for the murder of her long term partner Bob Chappell on Australia Day 2009.
Mark knows she isn't guilty. Mark's wife Sarah, knows her mother isn't guilty, I know she isn't guilty – and so do perhaps thousands of others, not least barristers, lawyers, legal academics, bus drivers, nurses, cooks, yachties, artists, taxi & limo drivers …. in fact, virtually everyone who has taken an interest in this case. As acclaimed Chester Porter QC put it – on camera – in November 2013, "it would not be at all surprising if the jury had acquitted this lady because the evidence was so weak against her…" But evidently the jury did not entertain a reasonable doubt … And they can't legally publish their reasons. Reasons Mark (and everyone else) would dearly love to know. Given the circumstances, the criminal justice system would also benefit from that information, now and in the future. So many questions might be answered: was the speculative narrative so convincing? Was it the prosecutor's repeated and aggressive accusations of 'Liar! Liar!' Was it the judge's summary to the jury? What? Without those reasons, the verdict stands as a grotesque and mysterious wart on the Tasmanian criminal justice system.
"Yes of course, it is clearly an advantage to be able to review reasons for decisions, which opens fertile grounds for possible review (appeals)," comments legal academic Dr Bob Moles of Flinders University. Not only for appeals, perhaps, but for a better understanding on how evidence might be better presented to the jury – if there is one.
"As a general principle, one would normally be against secrecy in decision-making and in favour of providing reasons for decisions. No doubt we often conceal that which may not stand up to closer scrutiny."
Moles cites an example: "It was most helpful in the Rayney case to follow the judge's reasoning which clearly explained the logical fallacy in the Crown's case. So, despite the inclination to think he may have been guilty of the offence, anyone willing to sit down and follow the logical progression of the factual narrative would be required to accept the conclusion of the judge was correct."
That kind of dissonance between what appears to be the case versus what IS the case is a powerful reason to examine the present system. It was in fact the Rayney case that got Mark Bowles thinking about the different models. "It's not necessarily that one model or another is better or worse, but the transparency of having the reasons is appealing … and that they are then subject to scrutiny as to their logic."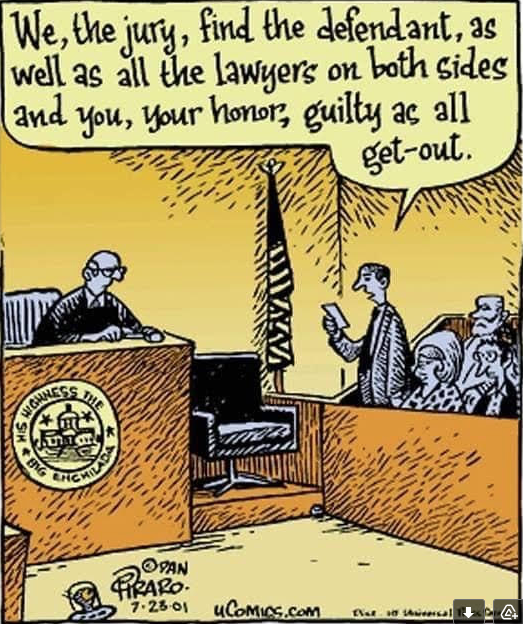 "On the other hand," adds Moles, "I have come across cases where the judge's assessment of the 'facts' of a case have been outrageously disadvantageous, albeit in a civil case where the disadvantaged party was a woman – Diprose v Louth. Judges as well as people making up a jury panel can be subject to cognitive bias, or to forming unsubstantiated opinions."
As notably demonstrated in the case of Cardinal George Pell, the courts put much effort into suppressing information that could prejudice a jury. But not always successfully, as Moles recalls one instance.
"I was once asked by a judge to remove a copy of a law report of the overturning of a conviction from my website because the person was to face a retrial. I asked the judge if he was going to seek the removal of the press reports of that decision. He said that he could not do that. I pointed out that it seemed to make little sense to remove the only reliable account of the decision and to leave in place other incomplete and possibly partial accounts of it. He agreed, but said what else could he do?"
Former Deputy Senior Crown Prosecutor (NSW) Margaret Cunneen SC, now a barrister in private practice and experiencing the role of defence counsel tends to favour the jury model. "The great strength of juries is that individual prejudices (from which judges are not immune) are leavened out between 12 diverse people. The jury is also more broadly reflective of community standards. And acquittal by a jury has the authority of the final word," she says.
Professor Felicity Gerry QC of Deakin University, writing in The Conversation, also sees juries as community representatives: "In cases where the public has a vested interest and the verdict could lead to a life-changing punishment, it is vital the community decides on a person's guilt or innocence – and not a privileged professional. Because criminal cases focus so much on people and their behaviours, there is a real value in the role members of the community play when they answer the call for public service on a jury."
But advocating that "Instead of changing to judge-only trials, perhaps what is really needed is a more fundamental recognition of the disadvantages and vulnerabilities that many people face in the criminal justice system. If this is something we're committed to addressing, then verdicts that affect someone's life should always come down to more than one person."
Attractive as that argument is, the make up of randomly chosen juries remains vulnerable to the combination of forensic testimony and its presentation. No jury can do justice (as it were) to scientific evidence it doesn't really understand.
And then there is the 'combination model'. "Perhaps we can be more imaginative," Moles suggests. "In the European system, the judge sits with the jury so we have a combined panel. Experts may only be questioned by the judge and they are indeed called by the judge and not the prosecution or defence." That is certainly an attractive idea, especially if the judge has had some grounding in forensic evidence – not just the well known branches, but new ones such as forensic transcription.
trained judges
Before Walkley Award winning journalist and legal historian Evan Whitton died (5 March 1928 – 16 July 2018), I had the good fortune to exchange a few notes with him about miscarriages of justice. He had written the acerbic book, Our Corrupt Legal System, whose title reflects his views about it and traces the development of our legal system through the ages. Whitton makes reference to the distinction between our adversarial system – which seeks convictions, and the European investigative system, which seeks the truth and is conducted by trained judges. (Trained judges! Now there's an idea! #)
There are several elements to consider in any comparison between jury trials and judge only trials, not least the 'audience'. The jury is a very different audience to a judge. Juries are influenced by many aspects of presentation by counsel, from theatrics to emotions. Judges are more likely to be annoyed by such presentations, preferring to hear legal precedents and hard evidence that complies with the law. But of course, neither model is guaranteed free from bias and misunderstandings. But if reasons are required to be given, as with judges, juries would be more likely to formulate rational verdicts.
Sydney lawyer John Marsden (1942-2006) admitted in I Am What I Am (Viking, 2004) that he used a false consent defence to get Ivan Milat off rape in 1974:
"Then I put to her something that has haunted me to this day … I suggested that her sexuality might have had something to do with what had occurred with Ivan Milat. Crying and under stress, she ended up agreeing – and in that moment I knew we had won … we had put into their [jurors] minds that the sex may indeed have been consensual … I am not proud of my conduct that day, but … I had to act according to the ethics of the profession… I had a job to do and I did it. "
Milat went on to rape and murder seven young backpackers from, variously, Germany, England and Australia, in circumstances similar to the 1974 case. He was found guilty of the murders and sent down for life in 1996.
Would Marsden have done the same thing and in the same manner in a judge alone trial?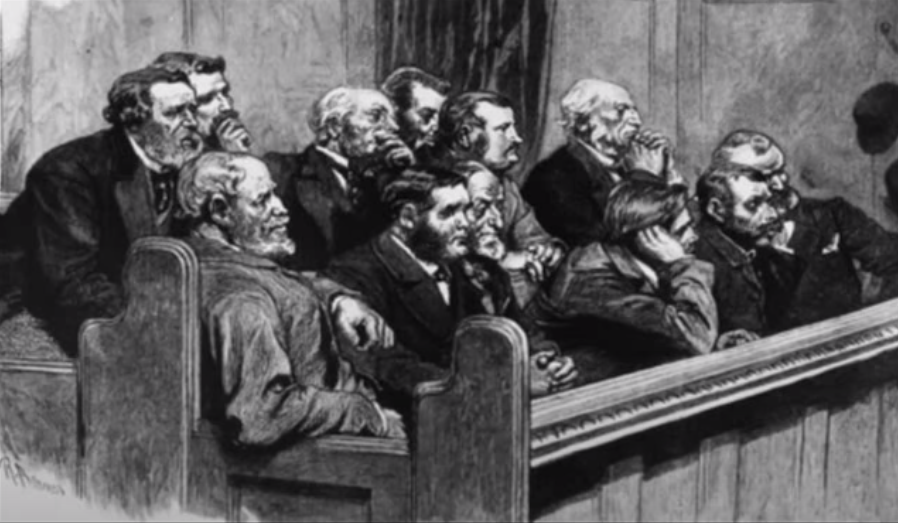 Perhaps the biggest and most complex issue in the comparison is the vastly increased scientific material that juries (and judges) have to assess as part of their deliberations. In the early years of the jury system, very little scientific evidence was presented in court – certainly nothing in comparison to what major advances in forensic and other relevant sciences has produced, from hair analysis to DNA. While it would be feasible to provide Forensic 101 training to judges, that is not a practical option for juries.
"Clearly on complex technical issues," says Moles, "it may well be the case that non-specialised jury members may not be able to follow the technicalities and therefore will reach an unbalanced view of the case. There may be ways in which we can consider the presentation of evidence to make it more comprehensible to jurors. Eliciting complex evidence by question and answer may make the narrative incomprehensible, so we should look to other ways in which the information can be provided to the jury."
Perhaps juries could be given a formal opportunity to ask for clarification of aspects of their testimony from expert witnesses, through the judge. That might help the judge, too.
In Sue Neill-Fraser's case, Mark Bowles would be right in thinking that had it been a judge alone trial, the prosecution could not have so freely put forward such a barrage of speculation without supporting evidence … mind you, there was a judge presiding at trial, he just didn't challenge the DPP. Perhaps they both need more training in the rules?
# For example, the National Judicial College of Australia offers a Jury Management program over one and a half days in Canberra, May 6-7, 2021.
EDITOR'S NOTE: Members of the legal profession are invited to comment, with a request for their identity to be not disclosed if they wish.