It wasn't blood: forensic error gets two men 35 years in jail
On 14 July 2020, Marlene Lenthang of the Daily Mail reported 'Judge dismisses charges against two men who spent 35 years in jail' for a murder they didn't commit following flawed testimony of world-famous forensic expert Dr. Henry Lee. Ralph 'Ricky' Birch and Shawn Henning had their murder charges dismissed on Friday by a Torrington, Connecticut Judge. They were convicted of murder of Everett Carr, 65, in December 1985.
World famous forensic expert Dr. Henry Lee claimed he found a towel in the home that the pair allegedly used to wash blood off themselves in the killing. Last year testing of that towel using new genetic technology found no blood on the towel at all, the red colour was from an inorganic substance. The report doesn't seem to mention why it has taken since last year to have the judge dismiss the charges. Nor is there any sign that Dr Lee is to be held accountable for his error in any way.
Lee has worked on famous cases including the JonBenet Ramsey, OJ Simpson, and Laci Peterson murder cases.
Innocent to the end
Daniel Lewis Lee, a convicted killer, was executed on Tuesday morning (14 July, 2020) in the first US federal execution in 17 years after the Supreme Court issued an overnight ruling that it could proceed. Lee was pronounced dead by the coroner at 8:07 a.m. ET in Terrre Haute, Indiana. His last words were "I didn't do it. I've made a lot of mistakes in my life but I'm not a murderer. You're killing an innocent man," according to a pool report.
Oh brother, they can lie but they can't hide
A federal appeals court on July 30, 2019 rejected an attempt by North Carolina police officers to avoid liability for their roles in the wrongful convictions of Henry McCollum and Leon Brown, two intellectually disabled brothers found guilty of the rape and murder of an 11 year old girl in 1983. The court refused to grant the officials qualified immunity, allowing the brothers' lawsuit to proceed.  Henry McCollum and Leon Brown spent 31 years in prison and on death row before being exonerated based on DNA evidence linking another individual, a man who was known to officers at the time of the investigation, to the crime.
Every contact leaves a trace …
In 2012, police in California arrested Lukis Anderson, a homeless man with a rap sheet of nonviolent crimes, on charges of murdering the millionaire Raveesh Kumra at his mansion in the foothills outside San Jose. The case against Anderson started when police matched biological matter found under Kumra's fingernails to Anderson's DNA in a database. Anderson was held in jail for five months before his lawyer was able to produce records showing that Anderson had been in detox at a local hospital at the time of the killing; it turned out that the same paramedics who responded to the distress call from Kumra's mansion had treated Anderson earlier that night, and inadvertently transferred his DNA to the crime scene via an oxygen-monitoring device placed on Kumra's hand.
Pointing the fingerprint
"All it took was for technicians in a crime lab to run the fingerprints collected at the scene of a rape through a national database. Within hours, the experts had established a match with a serial rapist. But that was last week — almost four decades after the attack on Dec. 9, 1982, when a woman was raped and stabbed in her home in a well-to-do neighborhood in Baton Rouge, La. A different man, Archie Williams, went to prison for the crime, even though it was known at the trial that the fingerprints were not his. On Thursday, Mr. Williams was released from the Louisiana State Penitentiary after serving 36 years." March 25, 2019, from The Charles Smith Blog
A hair's breadth from innocent
Reports DC Circuit Breaker (reporter James Romoser)…"John Ausby, 66, was convicted in 1972 of the rape and murder of Deborah Noel—a crime that occurred in Noel's apartment in northwest D.C. Ausby received a life sentence that he continues to serve. At trial, the prosecution relied on evidence from an FBI forensic expert, who testified that hairs taken from Noel's body were "microscopically identical" to Ausby's hairs. The expert arrived at that conclusion by examining hair samples under a microscope and comparing them side-by-side based on 15 to 25 characteristics that, according to the expert, were "more or less unique to a particular individual." The government now admits the expert's testimony was false."
"In 2017, the chief judge of the D.C. district court, Beryl Howell, ruled against him. A guilty verdict can be overturned based on false evidence only if the false evidence was material to the verdict, and Howell determined that, in Ausby's case, it was not. She wrote that there was an "overwhelming" amount of other evidence pointing to Ausby's guilt, including his fingerprint in Noel's apartment and vials of oils he left there. Howell ruled that there was no "reasonable likelihood" that the false hair-matching evidence could have changed the outcome of the case. On appeal in United States v. Ausby, the D.C. Circuit disagreed. Judges Henderson, Srinivasan and Millett—in an unsigned, 11-page opinion—reversed Howell and ordered Ausby's conviction vacated. The panel concluded that the hair-comparison analysis was material to the verdict because it was the primary evidence that rebutted Ausby's defense theory. Ausby admitted at trial that he had been in Noel's apartment in the two weeks before the crime while Noel was not home, but he denied being there on the day of the crime. The other evidence used against Ausby was consistent with that account—but the hair-matching evidence, based on hairs taken from the victim's body, was not. Without that false evidence, the D.C. Circuit panel wrote, "there is a reasonable likelihood that the jury could have accepted Ausby's defense theory.""
– March 24, 2019, from The Charles Smith Blog
Steven Avery wins appeal
Making A Murderer subject Steven Avery will have his case re-examined by a Wisconsin circuit court, his lawyer Kathleen Zellner revealed Monday, Feb. 25, 2019. Avery officially won his motion to appeal on Monday, when the Wisconsin Court of Appeals filed their decision.
Avery was found guilty of the murder of Teresa Halbach, who he claims he did not kill. He is currently serving life in prison. If he is exonerated, it will be his second extended prison sentence for a crime he claims he did not commit.
Zellner told Newsweek it's a big win for Avery. "The appellate court granted our motion to supplement the record with the evidence the bones were destroyed," she explained. "The case is being remanded back to the circuit court to conduct proceedings, which can include a hearing. The circuit court can grant a new trial, or if not, back to appellate court who can reverse the conviction and/or grant a new trial. Either way, the State opposed this motion and lost. This evidence has the potential to undo the whole case, so it is a big win."
Avery, through Zellner, filed a motion to appeal based on a collection of possible human bones, which was said to be in the possession of the Wisconsin Department of Justice. When Zellner filed a motion to have the bones tested for DNA, she found the bones had been returned to Teresa Halbach's family. According to the state, they had never been tested for DNA.
Zellner filed a motion for appeal, claiming the return of the bones constituted a Youngblood vs. Arizona violation, meaning potentially crucial evidence in Avery's case was kept from further testing by handing it back to the Halbach family.
The Court of Appeals agreed.
Problems with "perhaps the most ubiquitous of the United States expert witnesses."
Richard Vorder Bruegge, an FBI scientist, has made a career of testifying for prosecutors against criminal defendants when "images" are central to a case. But he has on at least three occasions offered incriminating testimony even when the results of his lab work suggested otherwise. More proof, say experts, that there are problems with the reliability of FBI lab work portrayed as state-of-the-art. PROPUBLICA
How California police protect their secrets.
The Supreme Court ruled in 1963 that defendants are entitled to see evidence that may exonerate them. But police in California have used a state law passed in the 1970s to shield such material from review even by prosecutors. Now there's a new law challenging that secrecy and, predictably, a challenge to it by police union officials.
It may come as a surprise to learn that California, despite its liberal reputation, goes farther than nearly any other state at shielding records of police misconduct. Although other states make police records confidential, California is the only state that clearly bars prosecutors from reviewing entire police personnel files.
(From The Marshall Project, February 13, 2019)
Boulder prosecutor with a bold mission
"A prosecutor's mission is to do justice in every single case, and not to rack up convictions like notches in a gun belt. If there is reason to believe someone is wrongfully convicted, prosecutors should have an open mind and a process to examine those cases."
You'd never guess, but that statement was made not by a defense attorney but a District Attorney. New Boulder District Attorney Michael Dougherty first moved to Colorado to head the Colorado DNA Justice Review Project, part of the Colorado Attorney General's Office that examined possible wrongful convictions statewide.
While current Attorney General Cynthia Coffman did away with the program, Dougherty said a unit that would examine possible wrongful convictions was a top priority for him once he took office in Boulder County, it was reported on March 23, 2018.
But Dougherty said he knows that in order for the unit to succeed, it needed to be a collaborative effort, so he said defense attorneys will be also working on the unit. Megan Ring with the Boulder public defender's office said she was excited to hear Dougherty make the unit a priority just a few weeks after being appointed to replace Garnett.
Righting some wrongs
At least 139 convicted defendants in the United States were exonerated last year (2017), and most owe it to the work of lawyers in prosecutors' offices and private organizations dedicated to finding wrongful convictions.
Such "professional exonerators" were responsible for more than half of the exonerations in 2017 and have been a driving force in overturning wrongful convictions in recent years, according to a new report from the National Registry of Exonerations, which tracks such cases.
Mallard: when 12 years jail worth $10,000 fine
Andrew Mallard was convicted of the murder of Perth jeweller Pamela Lawrence in 1994 after eight unrecorded hours of police interrogation and a brief recorded 'confession' that followed. In 2005, the High Court of Australia was advised that the prosecution and/or police had withheld evidence which showed his innocence, and overturned his conviction. Mallard was released from prison. A cold case review of the murder conducted after Mallard's release implicated Simon Rochford as the offender and Mallard was exonerated.
On 26 July 2012 Paige Taylor in The Australian reported:
"Mallard case prosecutor fined".
"Ken Bates, the senior prosecutor in the wrongful conviction of Andrew Mallard for murder, has conceded he failed to comply with his duty to disclose that the victim's injuries did not match a wrench alleged to have been used in the crime.
Mr Bates has been fined $10,000 in the State Administrative Tribunal following an allegation brought by the Legal Profession Complaints Committee that he engaged in unsatisfactory professional conduct as a prosecutor on behalf of the crown during the 1995 trial of Mr Mallard. The fine was imposed as part of consent orders, submitted by both sides after mediation.
Mr Mallard spent 12 years in jail."
Mr Bates didn't.
"… and we know from the Mallard case that it was largely because a media organisation pursued Mr Mallard's claim to innocence that ultimately the truth was unravelled and discovered." Justice Michael Kirby
Nora the nun not guilty
Nora Wall, born 1948, formerly Sister Dominic of the Sisters of Mercy who was wrongfully convicted of rape in June 1999, served four days of a life sentence in July 1999, before her conviction was quashed. She was officially declared the victim of a miscarriage of justice in December 2005. The wrongful conviction was based on false allegations by two women in their 20s, Regina Walsh (born 1978) and Patricia Phelan (born 1973). Walsh had a psychiatric history and Phelan had a history of making false allegations of rape prior to the event. Phelan subsequently admitted to having lied.
Wall was the first woman in the history of the Irish State to be convicted of rape, the first person to receive a life sentence for rape and the only person in the history of the state to be convicted on repressed memory evidence. Her co-accused, Pablo McCabe, was a homeless schizophrenic. In relation to one of the two rape allegations, the defence showed that McCabe could not possibly have been there on the date in question. The jury acquitted McCabe on that count, and convicted him and Wall on the second rape charge. On 1 December 2005, the Court of Criminal Appeal in Ireland certified that Wall had been the victim of a miscarriage of justice. McCabe had died in December 2002.
The events took place following the airing of the documentary, States of Fear. A 2005 editorial in The Irish Times suggested that the programme influenced jury members and may have played a role in the miscarriage of justice against Nora Wall.
Butt for the grace of god …
Clarence Elkins of Ohio was wrongfully imprisoned for the 1998 murder and rape of his mother-in-law and attempted murder and rape of his niece, and he helped solve his own case from prison and catch the true perpetrator. (Ed: He was convicted solely on the basis of testimony of his 6-year-old niece who testified that Elkins was the perpetrator.)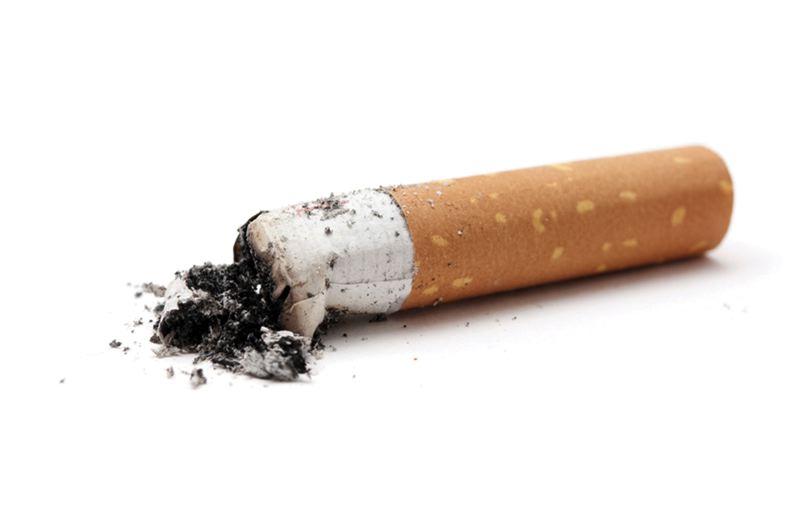 He was in prison with the guy Clarence and his then-wife suspected of actually committing the crimes, and Clarence followed him around until he could scoop up a clean cigarette butt. Then he pressed it flat in his bible so it would make it out through the prison mail system, and eventually mailed it to the DNA lab. It came back and proved not only that Clarence was innocent, which led to Clarence's exoneration and freedom, but that the other guy was guilty. The "other guy" is Earl Mann, and now he's serving life for the crimes that Clarence went to prison for.
Mark A. Godsey of the Ohio Innocence Project interviewed by Bob Cesca in salon.com, 24/9/2017
Aftermath:
The court found Barberton police ignored evidence pointing to Mann's guilt in the weeks after the killing. In a 3-0 ruling authored by Judge Boyce F. Martin Jr., the appellate court took Barberton police to task for failing to disclose a police officer's memo to detectives — written in the weeks immediately after Elkins' arrest — which quotes a drunken Mann as saying: "Why don't you charge me with the Judy Johnson murder?"
Akron Beacon, 17/11/2010
Un-raped
Horst Arnold was a sports and biology teacher at the August Zinn comprehensive school in Reichelsheim, Germany. In August 2001, he was accused by a female colleague, Heidi K., of having raped her, and based on her testimony he was sentenced to five years in prison. Only after he was freed, an equal opportunity commissioner (who, at first, supported Heidi K. before and during the trial) noticed several contradictions in her stories. In prison, Arnold continued to deny the crime and refused therapy sessions, which was why he was denied early leave on parole. In the retrial, Arnold was exonerated, and in 2013, Heidi K. was sentenced to five years and six months.
Un-eaten
Rudolf Rupp disappeared on his way back from the local pub in Neuburg an der Donau in Bavaria one night in October 2001. Local rumours spread that the Rupp family killed the unlikeable Rudy, who had a history of drinking excessively and fighting. Police had no evidence in the case, but eventually coerced confessions from the family that they had bludgeoned him, dismembered him, and fed him to the dogs. No physical evidence was found, but they were convicted based on confessions which even contradicted each other. In 2009, Rupp's body was found behind the wheel of his Mercedes in the Danube river in an apparent car accident. Though the corpse suffered by fish feeding on it, there was no evidence of a crime.
Conflicting confessions
Also in 2001, 45 year old Marie-Agnès Bedot was murdered in a village near Paris, by stabbing. 19 year old Marc Machin was convicted of the murder based on circumstantial evidence and a forced confession. In 2008 David Sagno, a homeless man, admitted murdering Bedot and the police found Sagno's DNA on Bedot's clothes. Machin's conviction was quashed and he was cleared in 2012.
Mismarriage of justice
Gustl Mollath, 56, was forcibly committed to psychiatric care in 2006 after a court rejected his claims that staff at Bavaria's HypoVereinsbank (HVB), including his wife, were smuggling millions into Swiss accounts. Instead judges ruled that he was paranoid.
The highly controversial case has been referred to as "The Mollath Affair" since Mr Mollath's trial in 2006 when he faced charges from his own wife, a HVB assets consultant, that he had attacked her and caused her bodily harm. He was also accused of slashing the car tyres of his opponents.
Mr Mollath denied the charges, claiming his wife was trying to blacken his name in an attempt to refute the evidence he had against her and her bank colleagues. But the court sided with Mr Mollath's wife.
In subsequent legal hearings, psychiatrists' reports claiming that Mr Mollath was suffering from a "paranoid personality disorder" were used by lawyers to refute his claims that the bank had been involved in illegal money laundering.
However, last November (2017) fresh evidence surfaced from a 2003 audit conducted at the Munich-based bank which suggested that money laundering and assisted tax evasion had been practised by staff for several years. It emerged that a number of bank employees, including Mr Mollath's wife, were sacked following the bank's investigation.
Any suspect will do
A young Chinese national executed for the 1996 rape and murder of several young people in Inner Mongolia. Unable to find the offender, the local police arrested Huugjilt instead, who was the first to discover and report the case, and obtained his testimony by torture. He was declared innocent after the real culprit, Zhao Zhihong, admitted the crime. He was executed in 2015. Huugjilt's family was compensated 2.05 million yuan (equivalent to US$298,000) by Inner Mongolia High People's Court.
R v Innocents
Innocent people – at least 71 known*, the total unknowable – have been held or are stuck in Australian jails on lengthy sentences for murders or rapes they did not commit. At the Miscarriages of Justice Symposium, Flinders University, Adelaide, in November 2014, legal academic Dr Robert Moles commented: "If the Australian public was aware that dozens of innocent people are serving lengthy sentences for murders and rapes they didn't commit – and the real criminals are living free among us – we could expect considerable outrage and demands that 'something be done'. * Dr Rachel Dioso-Vila, Griffith University Innocence Project, Flinders Law Journal
Law deform
The Hon. Michael Kirby AC CMG* speaking at the Australian National University National Law Reform Conference Canberra, 15 April 2016.
The fact that this conference has occurred is, I believe, the product of two developments. First, a recognition that every professional lawyer is necessarily involved to some degree in consideration of the defects, injustices and gaps in the law. And secondly, a recognition that the institutional machinery for addressing law reform (whether in Parliament, the courts or permanent institutions of law reform) are insufficient and ineffective to do the job, and increasingly so.
* Justice of the High Court of Australia (1996-2009); President of the New South Wales Court of Appeal (1984- 96); Judge of the Federal Court of Australia (1983-4); Chairman of the Australian Law Reform Commission (1975-84).