Andrew L. Urban.
In the wake of our July 21, 2020 story covering the CJZ produced Channel 7 documentary mini series, Murder in the Outback, in which Bradley Murdoch's conviction for the murder of Peter Falconio was examined, several readers commented on the fact that the series didn't mention the hair tie found on Murdoch's holster – which some see as compelling evidence against Murdoch. It allegedly belonged to Falconio's girlfriend, Joanne Lees. Murdoch had it in his possession … gotcha! Not quite. 
The hair tie which was supposedly a 'gotcha' moment for the police investigation, was found on Bradley Murdoch's gun holster. In her original interview with police, Joanne Lees said she had lost two items on the day it happened. One was a denim jacket, the other was a hair tie which she described as "three strands platted together by metal". The hair tie found on Murdoch was dissimilar to hers and had no DNA from Lees – or from any female.
The hair tie seems to have assumed new importance after most of the DNA evidence led by the Crown was discredited in the series, as we reported in our story of July 21, 2020.
The two experts giving DNA evidence at the appeal were at odds over the science, so much so the court put all of it aside, and relied on all the other evidence for its ruling to decline the appeal.
The absence of male footprints at the crime scene (but several other footprints, including those of Lees)  also plays into the uncertainty surrounding the version of the story presented by the prosecution: there were no footprints of either Murdoch or Falconio at the rear of the combi, where the prosecution claimed the murder took place. And there has not been any evidence produced that Falconio was shot.
Beyond reasonable doubt?
These factors and the many questions that are still subject of speculation – about the body, the motive, aspects of Lees' story – make this case more of a running mystery than an open and shut murder case, where the prosecution case has been proven beyond reasonable doubt. We are not advocating for Murdoch's innocence here, but neither are we convinced that the police & prosecution have done a satisfactory job or that the truth about this event has been revealed in full. Is Murdoch's guilt proven beyond reasonable doubt …?
There is also the intriguing matter of Robert Brown. As we reported last week "… a local, who swears he saw Peter Falconio in his remote shop after the news of the murder hit the papers. He knows it was Falconio because he was just looking at his photo in the paper when Falconio walked in. "I look at him and … bang … I just seen him in the paper."
Could he have been mistaken? A look-alike? The man who Brown identified as Falconio, with his Pommy accent, bought a can of Coke and a Mars bar from Brown. At Ti Tree where the young couple had earlier stopped for petrol and provisions as well as a joint, Falconio also bought two items: a can of Coke and a Mars bar. {Play eerie music …}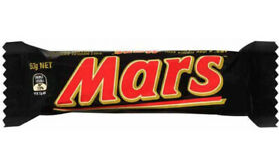 Respectful comments are welcome; please include your full name (and if wishing anonymity, please provide reason). See COMMENT RULES