Andrew L. Urban.
Juries are human. Fallible, often under stress, especially in trials of serious crime, collectively uninformed in law, forensic science or other relevant disciplines. Juries ingest what the prosecution and defence feeds them. Having served on a jury, I know from first hand experience how hard it is to sift evidence, to assess witnesses and to avoid the natural bias of the police, the pleadings of the accused and to weigh court theatrics against what the lawyers say are cold facts. 
Juries can be misled by confusing evidence, by practiced prosecutors swaying the jury with questionable argument or pleas to emotion – and even by the jury's own private misconceptions or prejudices. The Lindy Chamberlain trial is a good example of a jury getting it wrong – because they were told 'wrongs'.
And it isn't just what they are told but how. Observers on the public benches at the trial of Sue Neill-Fraser report being shocked at some of the proceedings: one describes it as having been "all theatre".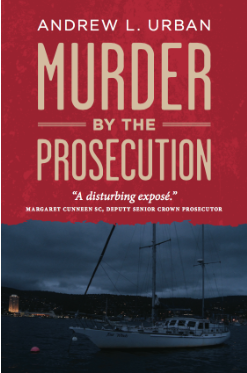 In Volume 1 (Chapter 11) of my book, Murder by the Prosecution (Wilkinson Publishing), I show with three examples how prosecutors can secure (wrongful) convictions in cases relying solely on circumstantial evidence by applying three 'imperatives'.
IMPERATIVE 1 Establish and/or embellish conflict between accused and victim and/or potential motive, however slight.
IMPERATIVE 2 Speculate on a scenario describing the murder in detail, even if implausible. 'Sell' the story to the jury.
IMPERATIVE 3 Present any forensic and/or expert witness evidence angled to implicate the accused, playing on judge and jury ignorance about forensic and other technical or scientific matters.
In my book, I cite relevant details from the trials of Gordon Wood, Sue Neill-Fraser and Henry Keogh each based on circumstantial evidence and each of which display these three imperatives – and each resulted in a conviction; Wood and Keogh convictions were overturned – eventually – and Neill-Fraser is awaiting her further appeal in March 2010.
In the Sue Neill-Fraser trial, for instance, Neill-Fraser was wrongly attributed to have had an argument with the deceased ('the murder victim') on the very day he disappeared from his yacht. The jury were so led to believe – a clear case of 'Imperative 1' in action. But it wasn't the accused but Ann Sanchez, sister of the deceased (Bob Chappell) who was overheard arguing loudly on the Hobart wharf with her brother. Actually, even the day was wrong.
The prosecuting DPP, Tim Ellis SC, referred to Neill-Fraser as a liar multiple times, dealt with her aggressively and broke the rules in doing so (prejudicial conduct). The judge did nothing to restrain him.
At one point during his cross examination of Sue Neill-Fraser, Mr Ellis made a point of giving the jury the impression that she was trying to cover up for her DNA being at what he claimed to be the crime scene by touching the winches: "And so that when your DNA turns out to be on the winch handle, then that's perfectly explicable because you did pick them up in the presence of the police…" Surely defence counsel should have sought the judge's intervention on this, to advise the jury to ignore the inference of tampering with evidence, given that the yacht was her property and her DNA would be found every where – whether she touched the winches on that day or not.
The jury was left with a heavily biased view of her character, only the prosecution's character assassination of her; there was no-one to remind the jury that she had never been violent, had no criminal record and was a loving friend to the man she was accused of murdering. Her calm demeanour in court was a reflection of her stoic character. She didn't break down and cry – as she was expected to in court, just as she might have been expected to when making her statement to Detective Sergeant Conroy on February 28, 2009, the day after her Bob went missing in mysterious circumstances.
"Our contemporaries, including juries, are more disposed to believe accounts that are expressed with emotional power. Persons who express things stoically, in a matter-of-fact manner, are less likely to be believed," observed Peter Murphy (Quadrant, Dec. 28, 2018). [Peter Murphy is Professor of Arts and Society at James Cook University.]
So yes, juries can get it wrong (for various reasons) but so can prosecutors, the defence and even judges.
Seeking leave to appeal at the High Court, then defence counsel argued that the finding of a homeless girl's DNA at the crime scene (the Four Winds yacht) was a very important and powerful consideration because it pointed to a hypothesis consistent with Neill-Fraser's innocence. There was discussion about the potential significance of her evidence, with the DPP arguing that there was "nothing else to connect her [Meaghan Vass] or make her a remotely possible suspect except for the presence of a swab of DNA" .
This of course ignored the possibility that Vass was not necessarily a murder suspect but in the company of others and may have valuable information. It is also ironic for the DPP to dismiss the importance of the DNA, given that the prosecution had produced no direct evidence to link Neill-Fraser to the crime.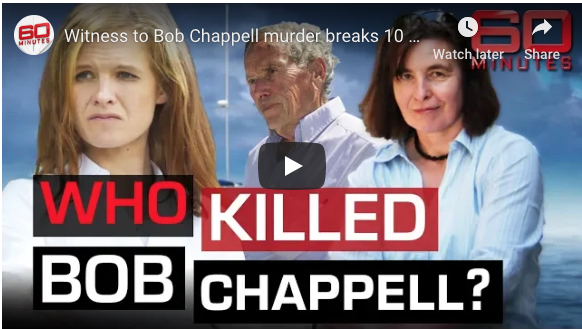 In March 2019, Meaghan Vass was interviewed on 60 Minutes when she dramatically admitted that yes, she had witnessed the fight on board the yacht that ended in Chappell's death. Sue Neill-Fraser was not there, yet she was convicted of murder and is still in prison more than 10 years after her arrest.