Andrew L. Urban
The entire Tasmanian legal and law enforcement establishment is under the cloud of the 2010 Sue Neill-Fraser murder conviction, which many claim is not proven beyond reasonable doubt. 
Given that no party – the DPP, the SNF legal team, or the Attorney-General – is willing to seek leave to re-open the appeal (heard  1-3 March, 2021, decision to be announced)  that cloud of doubt won't disperse until a full and independent inquiry is held.
Even though Tasmanians may have been prevented from seeing some
of the TV coverage around the Sue Neill-Fraser debacle over the past decade, the case has broiled with conflicted views and clashes between the police and the establishment protecting the conviction, and those who are questioning it by vocal protest, papers tabled in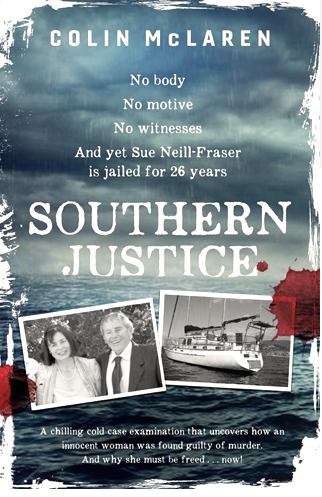 Parliament, books, articles and letters in local and mainland media, postings and comments in this blog, cartoons and a podcast.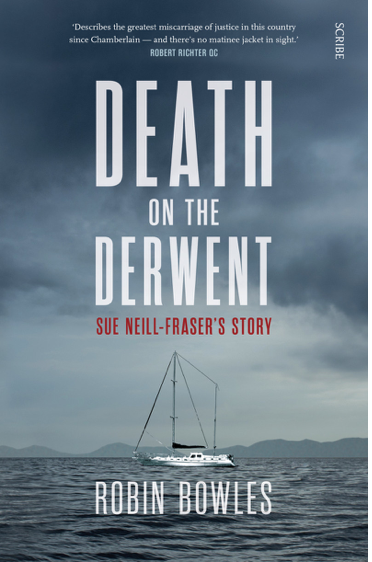 The outcome of the latest appeal will do nothing to quell the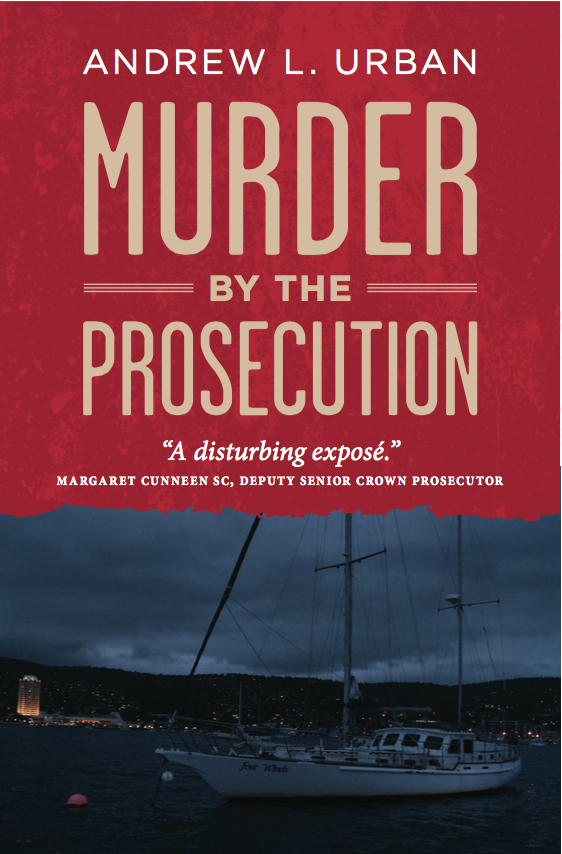 alarm of the questioners, who consider that not only was the end result wrong, but that the process from beginning to end has been mired in malpractice, incompetence and lies. They argue that it needs to be reviewed and opened up to public scrutiny, irrespective of the outcome of the appeal.
There are alternatives available to do that:
1 A Parliamentary Inquiry; or,
2.  An inquiry established under the Commissions of Inquiry Act, 1995; these days such an inquiry is established by the Government, appointing the person or persons to conduct it.
One interested observer comments that "Given the conduct of
Government since 2017 in its response to the same young woman twice coming forward to state her being on the yacht with others when Bob Chappell met his end, their failure from August 2019 (sic) to even acknowledge receipt of those carefully researched and written papers on the evidence that was led at trial and the evidence that was ignored, along with the responses of the Attorney to the recent contents of the Etter/Selby papers (both before and after they were tabled in the Upper House) it would be foolish to assume that any inquiry set up by the Government would be interested in the truth.
"It follows that while there are theoretical alternatives the only practical option is the Parliamentary Inquiry.  Such an Inquiry would need the assistance of an experienced, highly regarded, advocate from interstate whose independence and calibre were beyond question.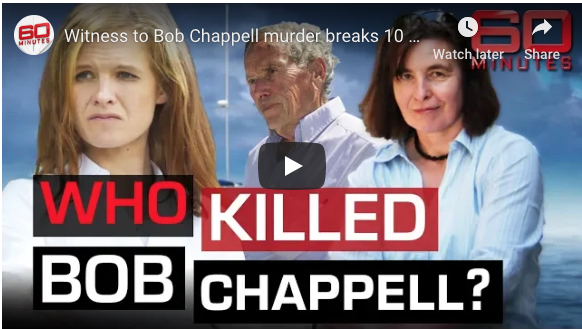 60 Minutes, Sunday, March 10, 2019, Channel Nine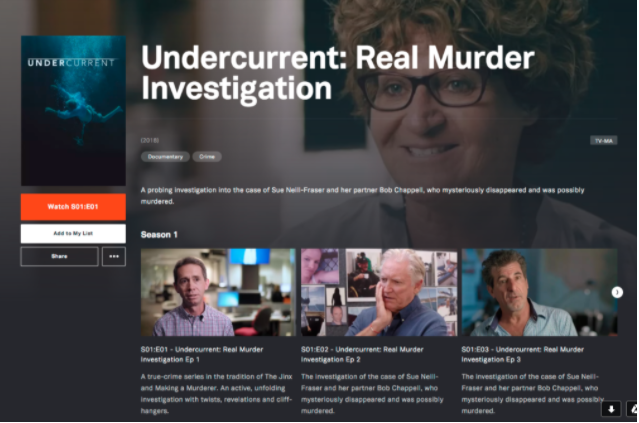 Undercurrent x 6 eps, Seven, March 2019
"Let us hope that sufficient Tassie politicians have an interest in  a reputable justice system that such an Inquiry is established this year."