On March 10, 2019, 60 Minutes broadcast a heartwrenching and game changing interview that showed the world how wrongly the courts had convicted Sue Neill-Fraser for the murder of her partner Bob Chappell. On August 29, 2021, 60 Minutes broadcast interviews with medical scientists that showed the world how wrongly the courts had convicted Kathleen Folbigg for the murder of her four young children. The courts have so far refused to correct either of these wrongs. 
We don't expect the courts to go by TV shows, of course, but we do expect the administrators of the law to take note of crucial evidence presented to the courts and revealed in the public square, when a potentially wrongful murder conviction is in the frame. In both these cases, 60 Minutes reported evidence that added to an already heavy load of exculpatory evidence, so it isn't 'out of the blue'.
NSW Attorney-General Mark Speakman is refusing to take action as is his duty, and some judges (plainly convinced they are scientifically qualified) refuse to accept the results of intense scientific research across several countries and laboratories. The A-G even rebuffed the Australian Academy of Science's offer to convene and help him gain a "comprehensive understanding of the scientific information advanced in support of Ms Folbigg's petition (of mercy, lodged in March)". (Speakman has form; he has refused to take corrective action on another matter we know of.)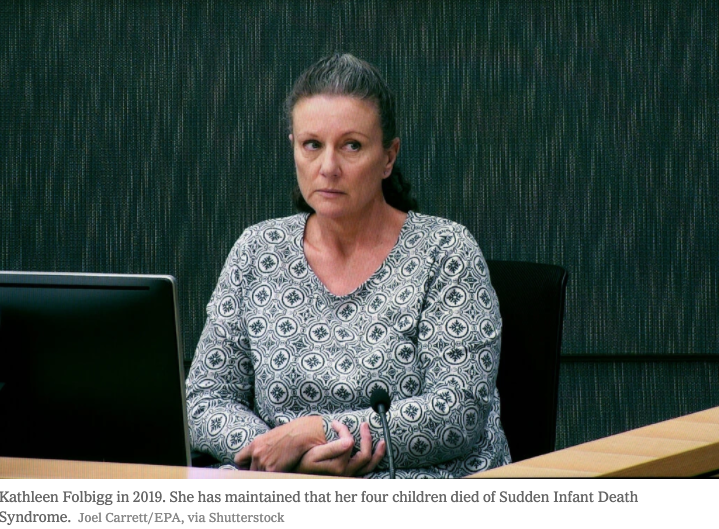 In a handwritten plea to A-G Speakman, obtained exclusively by News Corp Australia, Folbigg pays tribute to the scientists: "To them, this isn't only about helping Kathleen Folbigg," she writes, "but rather about a need for scientific proof to be listened to, respected and heeded. I pay homage to all scientists involved. They have removed the stigma of being perceived as an evil monster, removed the anxiety and fear that I have suffered every day for over 30 odd years."
Petition signatory, Australian Nobel Laureate and Corresponding Member of the Australian Academy of Science, Professor Elizabeth Blackburn said it was profoundly wrong to deny justice by denying science. "Do those who would deny Kathleen Folbigg's right to scientific evidence deny that the planet Earth revolves around the sun?" Professor Blackburn said.
The Attorney-General's office told News Corp Australia: "Material received thus far from the petitioner's legal advisors has been reviewed and is being considered".
Some people may think that the legal establishment doesn't want the embarrassment of getting it so wrong in such serious criminal cases. (And that's before 60 Minutes or a similar program, reveals another catastrophic miscarriage of justice in the case of Robert Xie, convicted, without relevant primary evidence, of brutally murdering five of his wife's family. And she was his alibi…)
Never before in the history of legal proceedings have dozens of scientists come forward publicly as a group to provide evidence that contradicts the murder conviction and urge that it be overturned – all speaking on and posing for the cameras. (Thanks to great work by producer Tracey Hannaford, reporter Tara Brown and the entire team.)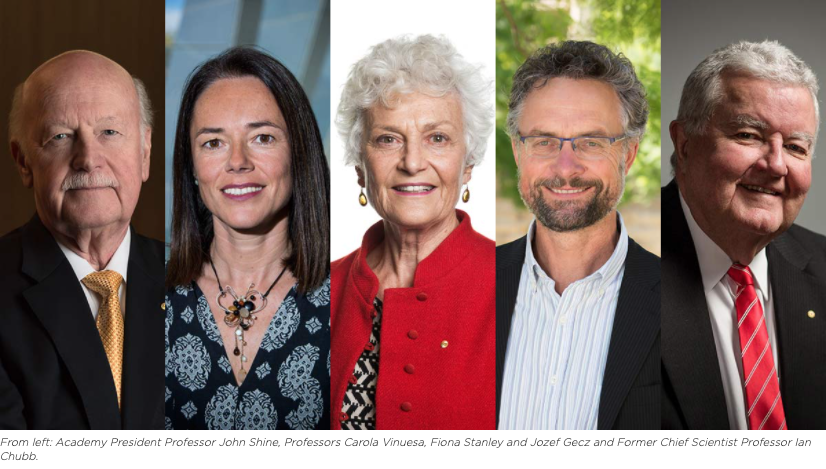 As we reported on March 9, 2021, the basis for this extraordinary action is a rare condition: Professor Carola Vinuesa, an immunologist from the Australian National University in Canberra, and another doctor, Todor Arsov, visited Kathleen in prison on Oct. 8, 2018, and received consent to sequence her genome. They both found that Ms. Folbigg had a rare mutation in what's known as the CALM2 gene.
The genetic defect essentially creates heart arrhythmias that can cause cardiac arrest and sudden death in infancy and childhood. Only about 75 people in the world are known to have the mutation, Professor Vinuesa said, including some parents without symptoms. But children died in at least 20 of those cases, and in many others, they suffered cardiac arrest.
Using blood and tissue samples from all four children, taken shortly after they were born, Professor Vinuesa and Dr. Arsov found that Sarah and Laura both had the same mutation as their mother. The two boys had different genetic problems.
Despite the available evidence (as explained on 60 Minutes) , most in the legal profession still believe that if three or more children in the same family die suddenly, it must be murder. This primitive approach to the law is exposed: "Science has overtaken the law," says Vinuesa on 60 Minutes. "We now have sequencing technologies that were not available at the time of the trial in 2003."
The central issue is that if this new scientific evidence were put before the jury at trial, the jury would not find her guilty beyond reasonable doubt – irrespective of what she wrote in her diary – which was examined by a credible specialist (consulted by the FBI and the CIA) who did not find her entries probative of her guilt.
"Ms Folbigg's case also establishes a dangerous precedent as it means that cogent medical and scientific evidence can simply be ignored in preference to subjective interpretations of circumstantial evidence," wrote the 90 eminent scientists who are pleading for justice.
The miscarriage of justice is so clear, so evident, why can't the Attorney-General see it without further delay? And why can't those in the courts who stubbornly maintain their conviction of guilt? They all stand shamed by 60 Minutes.
Full disclosure: Margaret Cunneen SC acted on behalf of Kathleen's ex husband Craig Folbigg at the Blanch judicial review, cross examining Kathleen Folbigg. Cunneen graciously launched my book, Murder by the Prosecution (Wilkinson Publishing) and is the subject of a book I am writing about her career.