Andrew L. Urban.
Eve Ash, the Melbourne filmmaker whose documentary, Shadow of Doubt, opened a Pandora's Box on the Sue Neill-Fraser (many say wrongful) murder conviction, has produced a 4-part eLearning course, Giving Expert Evidence, which has now (July 23, 2020) been released on OPENSESAME.com an acclaimed online learning library based in USA. It begins by urging expert witnesses not to advocate but inform. Oh, and beware of ego … 
It would be wrong to imagine that Giving Expert Evidence is only suitable for the 'beginner expert witness' in any field of science. Legal history shows us that expert witnesses with years of experience still fail some of the essential requirements of presenting their specialist expertise in court. Lesson 1 begins with the reminder that an expert witness is – or should be – impartial, objective and independent. An expert witness is not an advocate – even though (and especially) in most cases where an expert witness is called by the prosecution.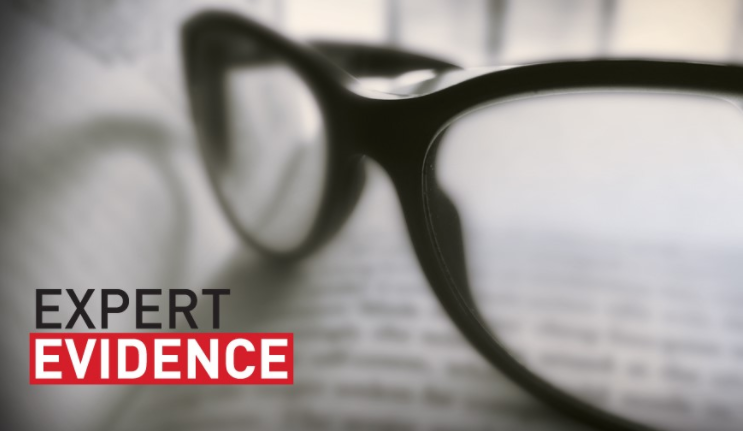 An example of an expert witness advocating is given with the case of Gordon Wood, convicted of murder by throwing his fiancee off the cliff at The Gap in Sydney. The Associate Professor called by the Crown to give evidence was found in Wood's successful appeal not to have been qualified to give expert evidence in the field of science on which he gave testimony and was rebuked for having become an advocate for the police investigation and prosecution arguments, made clear in correspondence.
Some forensic experts have spectacularly failed to deliver the expertise a criminal trial requires for justice to be served. In Australia, the first example that springs to mind is the Lindy Chamberlain case. (The prosecution relied on expert forensic testimony that identified as blood spatter the material found splashed under the family car's dashboard. Lindy had cut her baby's throat with a pair of scissors, claimed the prosecution … It was six years after the baby's death that more thorough forensic tests were undertaken. The material turned out to be sound deadener.)
This expertly produced course (by Ash's 7 Dimensions in association with the University of Victoria) delivers a mix of clearly written text and several video interviews with suitably qualified professionals* from various areas of the law, academia and forensics.
Ash first produced 22 videos for Victoria University, then this year, closed down by the pandemic, developed those videos into the 4 powerful courses, while legal academic Dr Bob Moles of Flinders University added icing to the cake after reviewing them – adding extra information.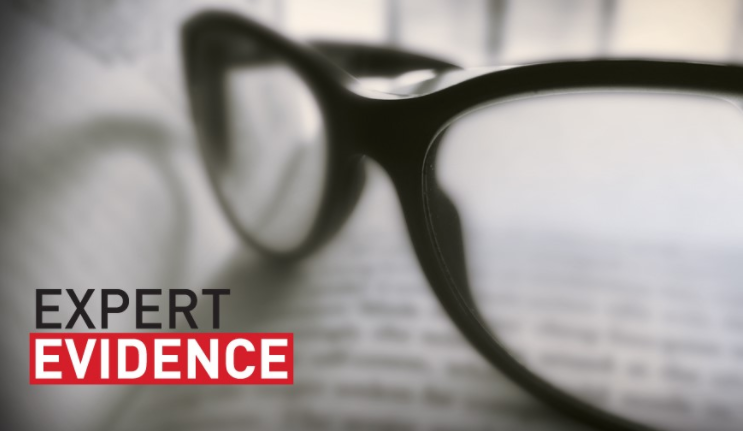 Giving Expert Evidence 01 – Credibility and Accountability
Giving Expert Evidence 02 – Preparation and Reports
Giving Expert Evidence 03 – Mistakes and Miscarriages Of Justice
Giving Expert Evidence 04 – Effective Presentation in Court
Key features:
Video interviews, dramatised case studies, recap activities, supplemental resources and quiz post assessments.
All of it is pertinent and relevant, such as the primer on the 'basis rule' – admissibility of evidence:
The conclusions of the expert must be within the expert's area of expertise – and must be substantially based upon the expert's study, training and experience.
The facts upon which the opinion is based have been (or will be) proven by properly admissible evidence in the proceedings; evidence of those facts may well be given by the expert providing the opinion. It may well consist of tests conducted or examinations undertaken by the expert.
There must be properly validated scientific principles which link the facts to the conclusion.
And: Any opinion based upon intuitions, subjective beliefs, speculation or unspecified 'experience' is inadmissible.
In Part 3, the course tackles mistakes and miscarriages of justice in relation to expert evidence:
Miscarriages of justice and wrongful convictions in the USA, Canada, the UK and Australia resulting from flawed expert evidence (thanks Bob Moles).
The ways some miscarriages of justice occurred as a result of mistakes during investigations and subsequent court proceedings.
Avoiding mistakes such as:
Downplaying evidence that undermines or contradicts your opinion.
Acting outside your expertise; being unprepared.
Reacting inappropriately to cross-examination.
Verbose, unclear ways of presenting evidence.
One case cited is that of a shaken baby, in which the expert witness testimony was simply not understood properly by anyone involved in the case. The resulting murder conviction was later overturned on appeal, after the testimony was carefully re-assessed.
As one interviewee says, total reliance on forensic evidence is dangerous; it is just one tool that can provide some part or parts of the total evidence pool.
* Interviewees (with their titles at the time of the interview):
The Hon Frank Vincent AO QC, Provost – Sir Zelman Cowen Centre, Former Supreme Court Judge
David Wells, Associate Professor and Head of Forensic Medicine, Victoria Institute of Forensic Medicine
Barbara Etter, Legal consultant, Former Adjunct Professor, School of Law and Justice, Edith Cowan University
Stephen Cordner, Professor of Forensic Medicine, Monash University, Director of Victorian Institute of Forensic Medicine
David Denton SC, Adjunct Professor of Law, Victoria University
Sam Norton, Partner, Robert Stary Lawyers
Karl Kent, Director, Victoria Police Forensic Services Department
Anne Smith, Medical Director, Victorian Forensic Paediatric Medical Service
NOTE: Ash also co-produced and presented Undercurrent, a 6-part investigation into the Sue Neill-Fraser case, screened on the 7 Network in 2019.
7 Dimensions
7 Dimensions is a world leader in the production of creative learning resources that engage and educate. Led by Melbourne based psychologist and documentarian Eve Ash, the company has produced over 700 videos in USA and Australia, on business topics, management and communication skills along with a range of personal development and English language programs. 7D has won over 160 awards for creativity and excellence.