Andrew L. Urban.
Most people trust the legal system and accept the guilty verdicts of the courts. Is that trust sometimes betrayed – either maliciously or through incompetence? And is it justified? Not if these few examples of innocents being punished are any indication. 
* A West Australian man who is 13 years into a life jail term for murdering his pregnant girlfriend had his conviction quashed and a retrial ordered last week, amid allegations police planted crucial pieces of evidence.
Scott Austic's previous appeals failed, but in 2018 WA Attorney-General John Quigley — in a rare move — referred his case back to the Court of Appeal after Austic's legal team raised concerns about some key evidence in the case.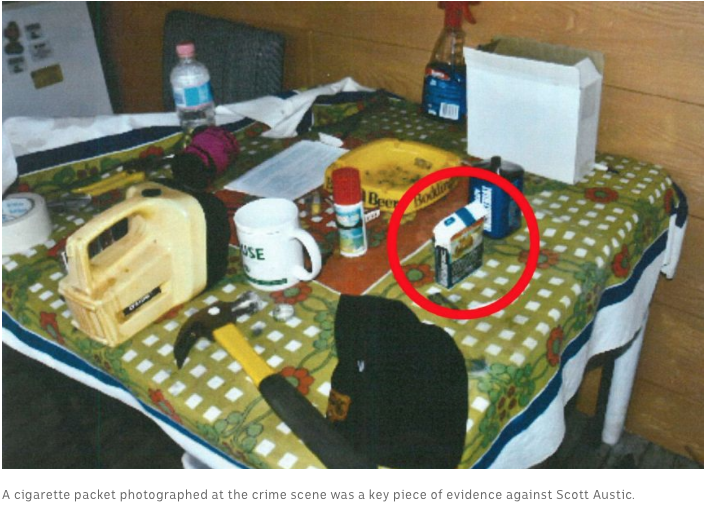 Those concerns included allegations that the evidence may have been planted by police, including a bloodied cigarette packet that was not in the first photographs and a crime scene video taken at Austic's house, but did appear in a photograph that was taken more than 30 hours later.
The murder weapon was alleged to be a folding knife, but the knife police said was the murder weapon was not found by detectives until three days after Thorne's death, despite an earlier search of the same area by State Emergency Service (SES) volunteers. A British forensic pathologist testified at Austic's appeal that it was unlikely the same knife had caused Thorne's fatal wounds, because its blade was too short.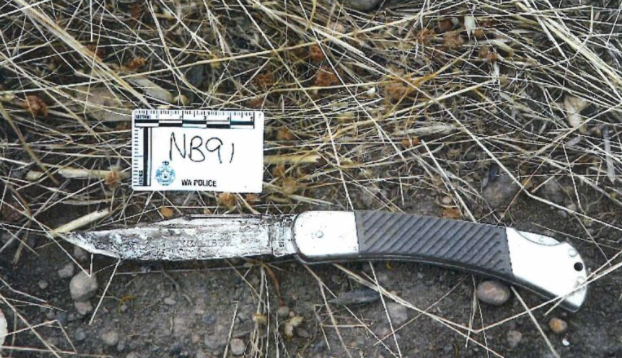 Scott Austic has always maintained he did not murder 34-year-old Stacey Thorne, who was 22 weeks' pregnant with his child. Thorne was stabbed 21 times and left to die at her home in Boddington, south-east of Perth, in December 2007. Prosecutors said the motive for the killing was that Austic — who lived about 350 metres from Ms Thorne and kept their relationship secret — did not want her to have the baby.
* In NSW, Robert Xie will finally get to court next month to appeal his conviction on five counts of brutally murdering his wife's brother and his family in 2009. This circumstantial case is remarkable for the lack of evidence linking Xie to the crime or the crime scene, lacking motive and contradicted by the autopsies and the nonsensical argument put by the prosecution concerning DNA found in Xie's garage, 200 metres from the crime scene.
So little could the police find to identify the killer/s, after two years they chose to implicate Xie, putting their weak and implausible story together to arrest him.
July 18, 2009
Newsagent Min Lin, 45, Lin's wife Yun Li "Lily" Lin, 44, their sons Henry, 12, and Terry, 9, and Lin's sister, Yun Bin "Irene" Lin, 39, are found dead in their North Epping home.
May 5, 2011
Robert Xie is arrested and charged with five counts of murder. Police tell the media that he emerged as their prime suspect about six months after the killings. Xie is held on remand. It's almost two years since the murders.
December 20, 2012
Xie is granted bail by local court magistrate John Andrews, who says the Crown case is not strong.
Andrews noted that the prosecution had described the murder of Xie's brother-in-law, Min "Norman" Lin and four members of his family, bludgeoned and strangled in their beds, as a crime of extreme violence and personal hatred but was unable to establish a clear motive for the crimes.
"It was effectively conceded by the prosecutor that there was no evidence of motive. On the contrary, the evidence indicates a very close relationship between the families."
He also noted that there were weaknesses in the DNA evidence from what was called stain91 found on Xie's garage floor.
* In Tasmania, on the much delayed road to justice, the appeal against Sue Neill-Fraser's conviction for the 2009 murder of her partner Bob Chappell has been put back to August at the earliest, but possibly as late as November.
Another circumstantial case, this long running saga of malpractice, incompetence and lies will go down in legal history as a perfect storm of poor police and forensic work, groundless allegations and a tragically flawed trial in which unchecked prosecutorial speculation built the phoney story no jury acting rationally should have believed. (Echoes of the Pell jury … see below)
What makes this case special and unique is that everyone knows Neill-Fraser is innocent thanks to the eye-witness who was there when Chappell was involved in a confrontation on board Four Winds – that was Meaghan Vass, who told the world during her interview on 60 Minutes in March 2019 that Neill-Fraser was not there – and whose DNA on the deck supports Vass' story.
* In South Australia, Derek Bromley was convicted of murder in 1984, wrongfully, in the opinion of several legal experts. His latest appeal (June 2018) floundered when South Australia's appeal court "fundamentally failed to pay due regard to the rule of law and to the well-established principles governing criminal appeals," according to legal academics Dr Bob Moles and Bibi Sangha. "The principles espoused in the Bromley decision are not only contrary to established authority but have never before appeared in any legal judgment in Australia, Britain or Canada."
The key 'evidence' against Bromley was an eye-witness statement. The Court of Criminal Appeal was provided with five expert reports as to the psychological state of the eye-witness at the time of the incident. Although known to be psychotic and suffering from hallucinations and delusions on the night of the incident, the Crown told the jury that this did not necessarily make the evidence of his observations implicating Bromley unreliable.
The judges then allowed the Crown to present additional evidence, to show that Bromley was guilty. This evidence consisted of a prior conviction which they said showed Bromley had a propensity to commit that type of offence. If this tactic survives review by the High Court (to be heard), the appeal court would have effectively abolished the right to a jury trial, the right to a retrial, and the right to an effective appeal – all without any statutory or other legal authority, say Moles and Sangha.
Bromley has spent 37 years in prison, more than a decade after he became eligible for parole – because he won't admit to the crime and show remorse.
* In Victoria, among a plethora of revelations that reflect badly on its entire legal system (eg Lawyer X), the conviction of Cardinal George Pell for historic child sexual abuse has just been quashed 7 – 0 by the High Court (April 7, 2020), making withering criticism of the Victorian appeal court's decision to refuse his appeal.
"The Court held that, on the assumption that the jury had assessed the complainant's evidence as thoroughly credible and reliable, the evidence of the opportunity witnesses nonetheless required the jury, acting rationally, to have entertained a reasonable doubt as to the applicant's guilt."
The cases cited here all contain elements that are symptomatic of the malaise that corrodes confidence in the criminal justice system in Australia. The public face of that system is inscrutable; it is supposed to police itself, the only branch of Government that has that right and that responsibility. But the body of the system is clothed in the black robes of a profession that sometimes betrays this unique status of being answerable to no-one, not even the representatives of the people. And looking at these cases, it's no wonder …
There are currently two State Chief Justices who continue in office unperturbed, despite the kind of errors that would require frank answers of any other holder of high office.