After a trial conducted behind closed doors, a criminal court in Riyadh on Monday (23/12/19) sentenced five ­people to death for the murder in Istanbul of Jamal Khashoggi in 2018; three others were sentenced to a total of 24 years. Khashoggi's fiancee Hatice Cen­giz (pictured) has condemned the process and wants the world to demand full transparency as to who ordered the murder.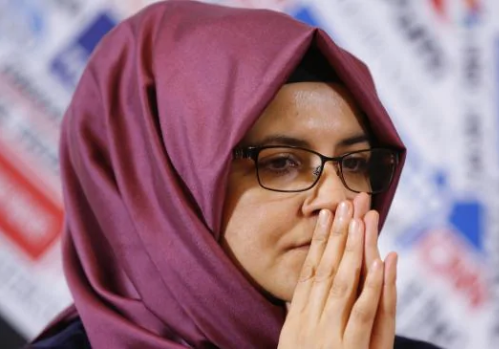 "Who gave them the order for the killing? Why were they not allowed to speak publicly? There is no reasoning behind this decision nor is there any explanation," she said.
Khashoggi was killed after entering the Saudi consulate in Istanbul on October 2, 2018. He went in to get papers to marry Cengiz, who was waiting for him outside.
The case triggered global condemnation and overshadowed reforms championed by Crown Prince Mohammed bin Salman — the kingdom's de facto ruler — to attract investors and tourists to the conservative kingdom.
"If these people are executed without any chance to speak or explain themselves, we might never know the truth behind this murder," Cengiz said.
"I'm calling upon every authority in the world to condemn this kind of court decision and urgently prevent any execution."
A US State Department official hailed the verdict as "an important step" in holding the perpetrators accountable.
"We're pressing them for more transparency and for holding everybody accountable," the official added.
It was lambasted by Turkey, which called it a "scandalous" outcome that had granted "impunity" to those who had dispatched the killers — a veiled reference to Prince Mohammed.
The UN's special rapporteur on extrajudicial killings, Agnes Callamard, has described the trial as a "mockery" that failed to identify the masterminds or "those who incited, allowed or turned a blind eye to the murder, such as the Crown Prince".
The EU condemned the death sentences handed down in the trial.