"My 2019 60 mins interview + affidavit is true and correct." – Meaghan Vass In the aftermath of the dramatic Tasmanian Supreme Court appeal against Sue Neill-Fraser's conviction for the murder of her partner Bob Chappell, the key witness, a traumatised and betrayed Meaghan Vass, sought safety and comfort among her close friends. But she agreed to this written Q&A with Andrew L. Urban. 
Meaghan Vass had previously admitted on 60 Minutes that it was her on the deck of Four Winds – her admission is anchored by her DNA discovered there. Her eye witness testimony under oath in court would confirm that it was not Neill-Fraser but males in Vass' company who were responsible.
It went more or less according to plan – at first. But on the morning after her initial testimony in response to Robert Richter QC (for Neill-Fraser), media reports revealed the names of the men – in splash front page headlines. That was not according to plan. Vass had been promised by lawyer Stuart Wright that their identities would be suppressed. She feared consequences … and she wanted to take it all back. Under withering cross examination by Tasmania's DPP, Daryl Coates SC, she agreed to every proposition he put to her that contradicted her earlier evidence. The result was that none of her evidence given in court will be considered by the judges – a blow to the appeal.
Q1 You were terribly upset in court; what upset you most? Why did you agree to the propositions he put to, contradicting what you had said earlier?
The entire subject makes me upset. I was upset because I was hounded and had words put in my mouth….he (Mr Coates) was trying to confuse me and butt in with what he thought and cutting me off. I didn't want the names out in public. I panicked and was so scared. It was all I could think of to do.
(Meaghan later added:) I didn't f….ing murder anybody, why are they treating me like this…so I just wanted to shut it all down and get out of there.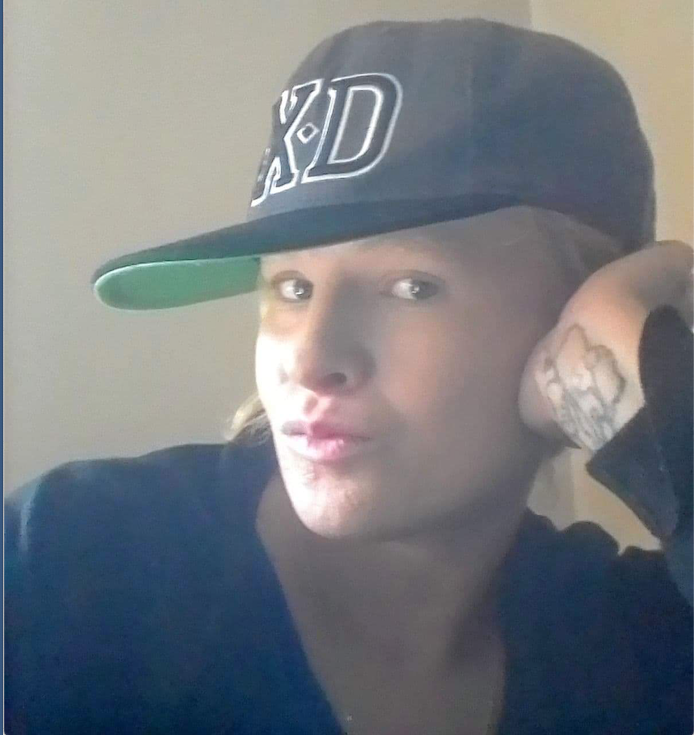 Q2 Mr Coates SC suggested (among other things) that you probably went on board Four Winds a day or two after the murder, probably at Goodwood. What do you say to that?
Mr Coates is wrong. He doesn't want to hear the truth. I know where I was and I know where the boat was and it wasn't at Goodwood. He has a job to do but it's not listening to the truth.
Q3 What would you say now to the court if given a chance?
I'd say it was wrong of the lawyer (Stuart Wright) not to suppress my information from the affidavit from 2019 as promised. I'm not crazy and I'm not a liar. I'm telling the truth and no one is listening.
Q4 Mr Coates also tried to imply that you may have been paid to say you were at the crime scene. What do you say to that?
I was never paid to do anything. 60 mins was also zero dollars, for those implying it wasn't. As if I'd risk implicating myself in something for money if I was no part of it. I was stood over and threatened by people, but not regarding that I was there. They wanted me to make up a big story of how it happened, that wasn't true. Karen Keefe was the main one. Telling me to say i was on the piss having a party on the boat with bob when things turned sour. That was bullshit. She is evil. But Jeff thompson (Hobart solicitor) has been so good to me. I love jeff. He's such a sweet man who only wants the truth as well.
Q5 Has anyone at all contacted you since your court appearance?
Yes a few people from Tas Police to ask if I was safe – and mostly people have been ok. I've received nasty messages on facebook which I block.
Q6 You were said to have apologised to Sue Neill-Fraser and her lawyers – is that true? Can you put into words why you felt sorry?
Because I feel like I tried to do what was right but it seemed doomed from the start, from Andy not being allowed (to be her support person in the witness box), to the suppression etc…I tried again and again to say that the 2019 affidavit was true. Then I spoke with fabiano (Cangelosi, MV's barrister from 2017) about it but by then it was too late. My evidence was not of any use, so they said.
Q7 Do you feel the need for police protection?
No way. Police protection. That's funny. I don't want them anywhere near me. I don't trust them at all.
Q8 What would you like to see happen next?
I'd like to see the appeal seen for what it was by the judges. Surely they can. I want the lawyer who promised me suppression be reprimanded as he is the only reason things turned (out) the way they did on the Tuesday.
To everyone. My 2019 60 mins interview + affidavit is true and correct.
       —     Meaghan Vass