Andrew L. Urban.
In just 60 Minutes last Sunday (6/9/20), Channel 9 has shown how the Cooks, a circus family from the Blue Mountains, were persecuted by a preposterous police prosecution of a case that not only lacked evidence of any kind, but defied the most basic tests of common sense. Sadly, it is not the only humiliating failure of the criminal justice system in Australia. 
In brief, NSW police were taken in by incredible – as in not credible, fantastical – allegations of brutal multi-child sexual abuses, which if true, would have resulted in some ghastly injuries to the victims. There weren't any. A child lifted up by his penis between the teeth of an accused? A child made to bleed and drink his own blood? And much more … allegations made by an estranged family member and her small children.
Members of the accused family were attacked by the Riot Squad in their homes at dawn on September 1, 2017; they spent months in jail, fearing for their physical safety as accused pedophiles; after eventually being cleared by the DPP's office of all 127 charges in February 2020, they have been refused an apology by police. Would it be too humiliating?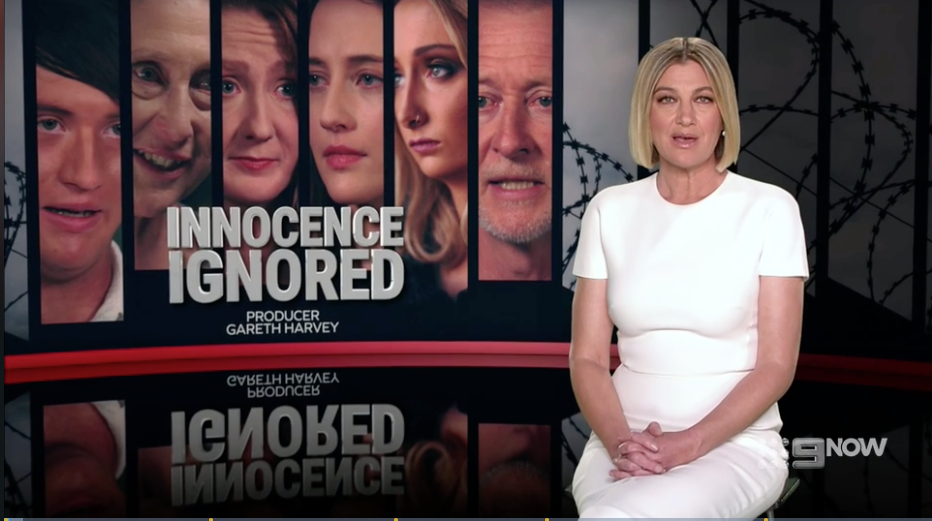 Virtually the entire case was based on the 27 interviews, across three years, that police conducted with the alleged victims. It eventually emerged that one of the children told his mother he'd been lying all along – a fact she withheld from police. Will she face charges?
Theresa Cook-Williams, 60, her brother Paul, 54, her daughters Yyani, 35, and Clarissa, 25, and their relatives Lachie and Lucy all appeared on 60 Minutes to relate their horror story in public.
ABSENCE OF EVIDENCE IS EVIDENCE
It was also on 60 Minutes (March 10, 2019) that the murder conviction of Sue Neill-Fraser was definitively upended with the Meaghan Vass interview that confirmed it was her DNA at the crime scene, the deck of Four Winds, and her description of what happened. Nothing to do with Neill-Fraser.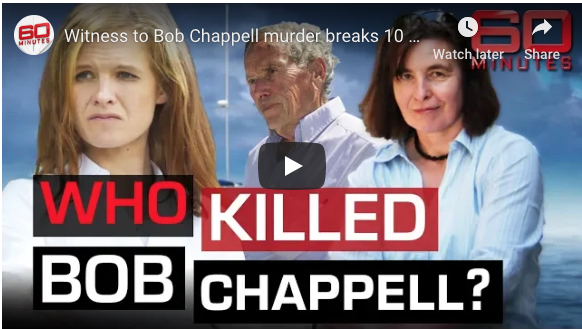 The Vass admission came after years of protests by lawyers and Neill-Fraser's supporters against her conviction. Prominent Melbourne barrister Robert Richter describes the case as "a forensic disaster … no-one had any idea of how to investigate this kind of homicide in Tasmania." And by pursuing Sue Neill-Fraser so vigorously, the police didn't give enough weight to other evidence or leads, he says.
The DNA match with Vass (in March 2010) "would have set off alarm bells, but by then Neill-Fraser had already been charged. It would have been pretty horrible for them (police) to come round and say, by God we've charged the wrong person." Too much humiliation? Richter says he wants to see a Royal Commission into the case.
Undercurrent, a thorough dissection of the Neill-Fraser case in 6 episodes, was never broadcast in Tasmania, where Neill-Fraser's final appeal will be heard – subject to travel restrictions, thanks to Covid19. Her legal team are based interstate.
MASS MURDERER … OR NOT?
There was no direct evidence that Robert Xie viciously murdered five members of his wife's family in 2009, nor any credible circumstantial evidence.
Newsagent Min Lin, 45, Mr Lin's wife Yun Li "Lily" Lin, 44, their sons Henry, 12, and Terry, 9, and Mrs Lin's sister, Yun Bin "Irene" Lin, 39, were found dead in their North Epping home On July 18, 2009. Police took two years to make an arrest – but was it out of sheer desperation they charged Robert Xie? Police had failed to find any clues, any evidence, any murder weapon/s or any credible motive …. it must have been humiliating.
Xie is awaiting the findings of the appeal judges.
A GAP IN THE EVIDENCE
Gordon Wood was convicted in 2008 of the murder of Caroline Byrne, whose body was found early morning on June 8, 1995, on the rocks at The Gap, a notorious suicide spot on Sydney's Eastern coast. In 2012 the Court of Criminal Appeal set aside his conviction and entered a verdict of acquittal.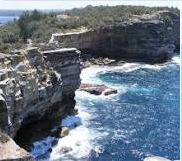 The Chief Justice made it clear in his judgement that even the most basic elements of the case had failed to be established. "I am not persuaded that Wood was at The Gap at the relevant time." He concluded that the verdict of the jury could not be supported having regard to the evidence.
How humiliating for police and the prosecutor.
PSYCHOTIC EYE WITNESS
Derek Bromley was convicted of murder in 1984, wrongfully, in the opinion of several legal experts; now, his latest appeal (June 2018) floundered when South Australia's appeal court "fundamentally failed to pay due regard to the rule of law and to the well-established principles governing criminal appeals," according to legal academics Dr Bob Moles and Bibi Sangha. "The principles espoused in the Bromley decision are not only contrary to established authority but have never before appeared in any legal judgment in Australia, Britain or Canada."
The appeal against that controversial finding is still pending.
Derek Bromley was convicted of murder in 1984. It was said that he assaulted a person and drowned him in the river in Adelaide. He is in his 37th year of incarceration.
The Court of Criminal Appeal was provided with five expert reports as to the psychological state of the 'eye-witness' at the time of the incident. Although known to be psychotic and suffering from hallucinations and delusions on the night of the incident, the Crown told the jury that this did not necessarily make the evidence of his observations implicating Bromley unreliable.
The Crown's own expert emphasised that it was now known that the cognitive disorder was more fundamental than had been represented at the time of the trial. Because of that, it was his view that nothing the witness had said about his 'observations' could have probative value. He added that the judge's instructions to the jury were inadequate to inform them of the witnesses' true condition.
Yet the appeal judges turned Bromley down. They face the humiliation of being found to be badly wrong – about the law itself, not just Bromley.
EVIDENCE DID NOT COMPUTE
Steven Fennell was given a life sentence in 2016 for the murder of 85-year-old Liselotte Watson on Macleay Island in Moreton Bay. Ms Watson was bludgeoned to death in her home in November 2012 and Mr Fennell had been in custody since his arrest in March 2013.
There was evidence Mr Fennell was on his home computer when prosecutors suggested he was at Ms Watson's house cleaning up after the murder. That's humiliating … basic police investigation failure or prosecutor incompetence?
Fennell, 60, returned home for the first time in more than six years on Thursday, following the ruling that a jury's guilty verdict was unreasonable, as The Australian's David Murray reported on September 12, 2019.
"I've said all along I don't believe anybody intended to kill Mrs Watson, I believe it was a bungled burglary," Fennell said after rejoining his wife Helen and son Adam.
In conclusion, we emphasise that we recognise and respect the excellent work and professionalism of the many police, detectives, prosecutors, defence barristers and judges who work in the criminal justice system. We trust they will help weed out the less respectable and less competent ones in their midst. And that they will support the need for reforms.