Andrew L. Urban.
There is a special place in hell for women who do things like Sarah Jane Parkinson (pictured), the Canberra woman jailed for making false accusations of rape and domestic violence against her ex boyfriend Daniel Jones – who ended up in jail before a good cop – a female – found Parkinson out. That place in hell is full of furious feminists whose anti-male campaign is undermined if not destroyed by such women's malicious actions.  Indeed, Parkinson's case shows why 'she' must NOT be believed – without evidence.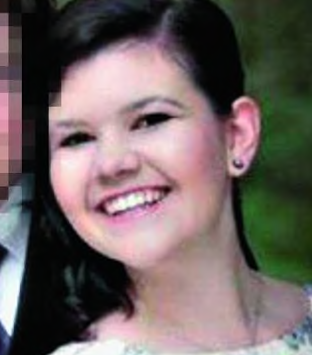 This vicious, dishonest misbehaviour is not a good fit with the #MeToo movement. Parkinson (left) is not alone. Other cases of women lying to destroy lives (not just of the men involved but their entire families) have reached us through our work at wrongfulconvictions.org and my book Murder by the Prosecution.
One has already been through the courts with a disastrously wrongful conviction & jail time, prompting a lawyer to draft (pro bono) a 70 page deconstruction to show the man's innocence and the woman's blatant lying. Another case – involving serious violence resulting in her target man's lifelong disability – is making its way through the courts. (His disability was not caused by her, just to be clear.)
The man who was jailed reports having met other men in similar situations – having had false allegations against them by women. We might be cynical and shrug, dismissing those prisoners as being sorry to have been caught, but that really would damn us all with ethical blindness. There is no doubt that women are capable of causing life-long damage to males through false allegations. That should be no more tolerated than false allegations about anything.
The sobering revelation in Kate Legge's excellent article (Web of Lies, The Weekend Australian Magazine, Feb. 2/3, 2019) exploring this case is about the culture in the ACT legal system, as outlined by Daniel's father, Ian, in a victim impact statement to Magistrate Beth Campbell: Ian made the most of his opportunity to roast police, lawyers and judges for their part in this gross injustice, blaming incompetence and an "anti-male bias" that extended Parkinson "every consideration and courtesy at every single appearance, allowing her to delay, obfuscate and try every trick her legal team could employ" in contrast with the "obscene haste" that wrongly incarcerated a man falsely accused. He and Michelle had encountered an antagonism towards men that unsettled them both.