Andrew L. Urban.
January 26, Australia Day, 2019, marks the 10th anniversary of the disappearance and probable murder of Bob Chappell, a catastrophe to her partner Sue Neill-Fraser and the two Hobart families – and the beginning of the legal process that led to the catastrophic failure of the justice system in convicting her of his murder. 
Writing about and researching this case since mid-2013, I have sometimes been asked what makes me so sure that Neill-Fraser is innocent. The answer is simple: I've read (and re-read) the transcript of the trial, and of the unsuccessful appeal. And the transcript of the unsuccessful High Court hearing seeking leave to appeal. I've seen Eve Ash's award winning doco, Shadow of Doubt(2013). I've also had the benefit of legal opinion – not least several QCs. You can follow my trail in my book, Murder by the Prosecution (Wilkinson Publishing), released in September 2018.
The answer is simple because there is simply no evidence that Sue Neill-Fraser murdered Bob Chappell. None was presented to the jury. None. The fact that you find this hard to believe is exactly why this case has obsessed a host of people like myself over the years, journalists, authors, television reporters, lawyers and filmmaker Eve Ash, who has gone on to produce Undercurrent, a 6 x 1 hour doco series about the case with CJZ Productions, screening from January 30, 2019 on the Seven Network (except in Tasmania).
Despite the absence of direct evidence, the prosecution convinced the jury that after a social lunch with Bob's sister, Neill-Fraser had returned to their yacht on the Derwent sometime on Australia Day and murdered him below decks with a wrench, then winched his body up to the deck, transferred it into their dinghy, weighed it down with a fire extinguisher and took him to a watery grave – somewhere. He produced no evidence for any of this scenario. He had just made it up. 
A thousand questions are racing through your brain, I know. They kept me awake for years. Here are just a few points that have interrupted my sleep and have or will no doubt disturb you, too.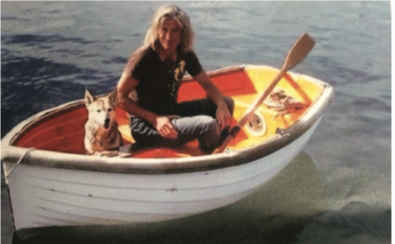 The 'female figure' reported by a witness around midnight, heading in the yacht's general direction (not boarding it), the only 'evidence' presented to the jury as proof that Neill-Fraser went back to the yacht after dark, turned out to be a long haired, slightly built male. A photo of him, Grant Maddock, from that time, was tendered in court during the latest appeal steps. He was helping another yachtie at the time, who confirmed his evidence.
Bob Chappell's body has never been found. No cause or manner of death can be ascertained. 
No deadly wrench has ever been found. 
No blood was ever found in the dinghy. 
In addition, the closing argument by the prosecution was seriously prejudicial, as was the judge's summary to the jury. The rule of law broke down in court. 
Without even a traffic offence to her name, Sue Neill-Fraser is a mild mannered, middle aged, middle class grandmother with a bad back and no credible motive to murder him. She and Bob Chappell, her partner of 18 years, had taken possession of their rather magnificent jointly owned Four Windsjust a month or so earlier. It was a retirement dream. In one fell swoop, she lost Bob, her good name, her liberty, her savings, the yacht and their shared future.
And since new legislation (2015) has allowed her to seek a further appeal, the legal system in Tasmania has done nothing to expedite a proper review.
* In coming days …. on February 5, 2019, Justice Michael Brett of the Supreme Court of Tasmania, will hear the last of the testimony to be given in Neill-Fraser's seeking leave to appeal her conviction before he makes his ruling. The man in the witness box (via video link from Melbourne), will be author and former Victorian ace detective Colin McLaren. His thoroughly researched book revealing new information about this case, Southern Justice (Hachette), will have just been published, on January 29, 2019. Our review of the book will be published on that day. Another book on the case, Death on the Derwent, by crime writer Robin Bowles, will be published on February 19 (Scribe).