Andrew L. Urban.
A veritable frenzy of media investigations into the Sue Neill-Fraser conviction is due to reach the public beginning on Australia Day, the 10th Anniversary of Bob Chappell's disappearance, of whose murder she was convicted in 2010. And in the middle of it all, the February 5 Supreme Court hearing of her seeking leave to appeal …
It all begins on Saturday, 26 January, 2019, here at wrongfulconvictionsreport.org :-
26 January:we mark the 10th anniversary of Bob Chappell's disappearance with a flashback 
27 January:we publish an investigation into why the Tasmanian DPP's office is trying to paint investigative author and former detective Colin McLaren as an unregistered private investigator – a crime.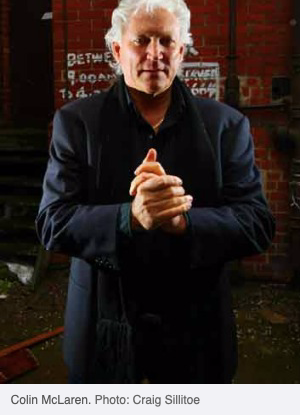 29 January: Colin McLaren's new book, Southern Justice (Hachette) is published; McLaren spends two and a half years researching his book to discover what really happened to Bob Chappell 10 years ago. It's shattering on several levels. We publish our review of the book, the first of a short series on its contents.
29 January:  McLaren interviewed on national television about the book (TBC)
30 January: Channel 7 launch (except in Tasmania) the 6 x 1 hour TV series, Undercurrent, a deep dive investigation into the case by filmmaker Eve Ash (Shadow of Doubt, 2013) Missing Man and CJZ Productions; McLaren was involved as investigative reporter. This bombshell series reveals all the flaws of the police investigation, all the evidence and all witnesses that were missed, and more – the result is the truth of what really happened. This will not be news to TasPol: they seized and viewed the 500 hours of raw footage, believing there was a plan to pervert the course of justice. We publish our review of the series.
2 February: major newspaper feature on McLaren's book (TBC)
5 February:Supreme Court of Tasmania, in front of Justice Brett. McLaren cross examined by video link from Melbourne over his affidavit concerning a sworn statement by Meaghan Vass which he helped her draft. References to the Undercurrent footage …
6 February: we and othermedia report on the hearing and any orders made by Justice Brett
7 February: we publish our investigation into the dangers to free speech and free press posed by responses to media about the Sue Neill-Fraser case
9 February: review of McLaren's book Southern Justice published in The Spectator Australia
12 February: we publish an exploration of the missing evidence in the case
19 February: the third book investigating the Neill-Fraser case is published: Death on the Derwent(Scribe) is by crime writing veteran Robin Bowles. Her highly readable book confirms that much was wrong with the investigation and trial and sheds new light on what happened behind the scenes. The first book was Murder by the Prosecution (Wilkinson Publishing), by this writer, published in September 2018. We review the book.
Date TBA February:we publish snapshots about a key aspect of the original police investigation and the mysterious detective involved
Date TBA February:in the wake of the hearings seeking leave to appeal – is there a case for a Royal Commission into how this case has been handled?
This is not a complete list of media breaks expected.