By Andrew L. Urban
It is four years now that Sue Neill-Fraser has been in custody for a murder she vehemently denies and evidence for which is at best circumstantial. On August 20, 2009, Neill-Fraser was arrested on the charge of murdering her partner of 18 years, Bob Chappell, aboard their jointly owned yacht, Four Winds, anchored in Hobart's Sandy Bay, on Australia Day 2009.
She is helping to grow vegetables in the prison garden at Risdon jail in Hobart, where she will celebrate her 60th birthday on March 3 next year. Her original sentence of 26 years was reduced on appeal to 23. Sarah Bowles, Sue Neill-Fraser's daughter, says her mother is coping "but she's living in the belief that she won't be staying in prison …" Sarah and her sister Emma both visit, both with their months old babies, but the joy of seeing her granddaughters turns bittersweet when it's time to leave, says Sarah.
In the wake of the documentary, Shadow of Doubt, produced by Melbourne psychologist and filmmaker Eve Ash, screened on July 31, 2013 on FOXTEL's Crime and Investigation Network and also at Hobart's State Cinema, alarmed lawyers and civil libertarians have joined Neill-Fraser's family in calling for an independent review of the case.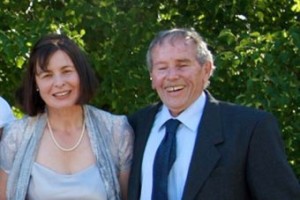 Chappell's body has never been found. The murder weapon – supposedly a heavy wrench – was invented by the Tasmanian Director of Public Prosecutions near the end of her trial. There was no such wrench; in fact no murder weapon was presented as an exhibit to the court. There were no eye witnesses.
While the wrench was imagined by the prosecution, it would have made a vivid impression in the minds of the jury. It certainly did in the mind of the judge, who referred to it eight times in his summing up, reinforcing the reality of that phantom wrench.
This is how DPP Tim Ellis speculated on how Sue murdered Bob on the boat during the trial: "It was a wrench, wasn't it, or a similar sort of tool with which you struck Mr Chappell from behind and killed him…"
"Mr Ellis, I have never struck anybody, let alone someone I loved dearly," replied Neill-Fraser.
Justice Blow referred to the imaginary wrench several times in his summing up to the jury – here are six references from the transcript of the trial:
Blow summing up, p 1501
So, for example, if she was walking through the boat and tripped and fell and happened to be carrying a terribly heavy wrench which hit him on the back of the head causing death, that wouldn't be a voluntary and intentional act
Blow summing up, p 1506
Mr Ellis in cross-examining Ms Neill-Fraser put to her a series of propositions, a scenario about killing Mr Chappell with a wrench, attacking him from behind, and killing him because of a difference of views about the yacht and expenditure and of the future of the yacht. Well it's not essential that you be satisfied beyond reasonable doubt as to the correctness of any or all of those propositions. You – you – it's open to you to be satisfied beyond reasonable doubt of guilt without being satisfied of particular contentions or theories as to precisely what happened or why it happened;
Blow summing up, p 1542
And it's murder if the type of bodily harm that is intended is likely to cause death in the circumstances and the killer knows that. So let's take the example of hitting a man on the head with a wrench. If an assailant who has no wish to kill the victim hits the victim on the head with a wrench very hard you might think that that's intended –
Blow summing up, p 1543
So if an assailant hits someone on the head with a wrench, for example, and if that sort of bodily harm that's intended, a head injury caused with a wrench, is something that could well cause death
Blow summing up, p 1543
For example, if the assailant thinks, 'I don't care whether he dies or not, I'm so angry with him I'm going to hit him on the head with this wrench and that'll really hurt him', then that can amount to murder.
The prosecution also speculated  how Sue Neill-Fraser moved the body (said to weigh 64 kilos) from below decks, up two flights of stairs, then up over the hand railing and over the side, into the bobbing dinghy, with a fire extinguisher attached. And then dumped the body from the dinghy further along the Derwent River. Alone. In the dark of night.
The judge confirmed his views during sentencing: "I am satisfied beyond reasonable doubt that Ms Neill-Fraser used the ropes and winches on the yacht to lift Mr Chappell's body onto the deck; that she manoeuvred his body into the yacht's tender; that she attached an old-fashioned fire extinguisher weighing about 14 kilograms to his body; that she travelled away from the Four Winds in the tender with the body for some distance; and that she dumped the body in deep water somewhere in the river."
The jury was never taken on board Four Winds to see for itself whether the scenario of moving the body in the manner suggested was credible beyond reasonable doubt. But of greater concern, say Neill-Fraser's supporters, there was no evidence to prove Neill-Fraser did any of those things.
As Ash's documentary shows, two credible witnesses stated that the fire extinguisher did not appear to be present when they were on the boat (one on the day before, the other some days before). "So it may not have gone missing the night Bob disappeared at all," says Ash. "The only reason they think that was because Sue pointed out to detectives it was missing. Why would she do that if she had used it?"
In any event, there is no evidence that it was used. It has never been recovered.
These are just some of dozens of shadows of doubt that have arisen over Neill-Fraser's conviction, ranging from police mistakes – like failing to re-interview a homeless girl whose DNA was found on the yacht – to misleading assertions in the courtroom, such as the DPP's suggestion that Neill-Fraser wilfully 'tainted' the crime scene by touching winches the day after Chappell's disappearance, to show detectives what was out of place. The fact that Neill-Fraser was part owner of and frequent user of the boat – and therefore had her fingerprints all over the winches anyway – seems to have escaped his learned self.
Or the hypothesis that her motive was financial; that she wanted to own the boat on her own, without having to buy her 50% share from her partner. This is contradicted by the prosecution's own argument that after killing Chappell, she had sabotaged the boat herself, so as to hide evidence of her crime. (How? What evidence? Not explained.) The evidence put to the court regarding Neill-Fraser's financial affairs was that she had her own income from property she owned and she had had a successful business. There was no apparent financial difficulty that needed Chappell's money to settle.
Neill-Fraser's family has retained lawyer and justice consultant Barbara Etter APM, to help them secure a review, including a Coronial inquiry, obviously with a view to overturning the conviction. Etter, whose 30 years of distinguished police service led to the award of the Australian Police Medal (APM) in the 2008 Honours List, has served with the NSW Police, the NT Police and the WA Police, as well as nationally as Director of the then Australasian Centre for Policing Research in Adelaide; she was recently CEO of the Tasmanian Integrity Commission. Etter is also Adjunct Professor, School of Law and Justice at Edith Cowan University.
Etter says: "I have now worked on this case for nearly 18 months and have thoroughly reviewed every piece of evidence disclosed to the Defence. I have also obtained a lot of additional material under Right to Information legislation. I am convinced there has been a grave miscarriage of justice in this case and it is my duty, as an officer of the court, to get the matter back before the courts. There are just too many parallels with the Lindy Chamberlain and Andrew Mallard cases. You would have thought that lessons would have been learnt from these miscarriages."
Dr Robert N. Moles, former Associate Professor of Law, has investigated alleged miscarriages of justice for 15 years, and is the author of Forensic Investigations and Miscarriages of Justice, (Irwin Law, Toronto, 2010): "In the book, I set out the law on miscarriages of justice in Australia. I can say with confidence that the conviction of Sue Neill-Fraser does not comply with the Australian law on this topic."
Dr Moles says: "Special legal rules apply to circumstantial evidence cases such as this. The law says that the guilt of the accused must be the only rational explanation consistent with the evidence." He also states: "In this case, there is no compelling evidence to show that Bob Chappell is dead, let alone murdered."
Dr Moles is adamant: "This case begs to have a single informed and impartial person to conduct an independent review of it to ensure the manifest failures in its investigation and prosecution are authoritatively determined."
After seeing Shadow of Doubt, eminent barrister Robert Richter QC said: "If half of what is alleged [in the film] is well founded, this case requires a full judicial inquiry into the investigation and prosecution of the case. There's no dingo, but there's significant DNA and other evidentiary material to require answers which are not circumscribed by the adversarial and limited appellate processes."
(Richter's reference to the limited and restricted nature of the appellate processes refers to the appeal to Tasmania's Court of Criminal Appeal which was dismissed and the special leave to appeal to the High Court which was refused.)
"The correct approach," comments Dr Moles, "would be to say that certain logical inferences can be derived from the evidence, that they are consistent with the guilt of the accused and not consistent with the involvement of any other person. This case does not come close to complying with those basic rational requirements."
In the revered tradition of probing documentaries, Shadow of Doubt is as good a piece of investigative journalism as any; thorough, rational, forensically detailed and calm – but damning.
The story landed in Ash's lap. "Sue's son-in-law, Mark Bowles used to work with me for years," she says, "after starting out doing work experience back in the 90s. I was always impressed by his integrity, wisdom, values and his annual volunteering at Legacy camps. His girlfriend Sarah was also impressive and a great match for Mark – they married and moved to Tasmania to be closer to her family.
"On February 22, 2009 I was at my grandson's first birthday, along with my newly discovered (biological) father – an amazing family secret about which I was making a documentary. Mark called to say Sarah's step-father Bob (Sue's partner) had disappeared off a yacht on Australia Day, and was believed murdered. I was horrified."
When Bowles rang again sometime later to tell Ash in disbelief that Bob's partner Sue had been arrested for his murder, "I just said straight away, 'we have to make a film'. But I thought it would be just a story of how she was arrested and then the investigation would show she was not a suspect…. And even when it got to the point of going to trial, which was bad enough, I never thought she'd be found guilty."
After viewing Shadow of Doubt, Bill Rowlings OAM, CEO, Civil Liberties Australia, wrote this succinct response: "Police filter the truth. Forensic science is abused. The prosecutor invents a murder weapon, and the judge agrees. A miscarriage of justice so blatant you won't believe it possible in 21st century Australia."
Sarah Bowles, Sue Neill-Fraser's daughter, says Sue's family believe a judicial review is warranted. "We have requested a Coronial Inquiry and have been waiting since early January 2013 for a response. With the weight of the opinions in the wake of Shadow of Doubt, we are anxious to pursue any and all avenues for an urgent review of this case. My mother has been sitting in jail continuously protesting her innocence but has no voice; this film [Shadow of Doubt] has given her a voice and we want the justice system to hear her.
"It's not just because it's my mother. I have now seen the justice system up close in all its imperfections.  The problem is, people think it's perfect because juries are involved. But juries are only presented one side of the story when the defence strategy is to rely on the presumption of innocence and not call witnesses, as they are entitled to do.  Or perhaps it's just that people trust authority figures in gowns and wigs?"
That observation is echoed by Hobart State Cinema Manager John Kelly, who says he is "probably fairly typical of locals in that I had a bit of faith in the system … but the film presents a lot of evidence that the casual observer would be unaware of."
The family would like "people who are concerned about the integrity of our justice system to write to the Tasmanian Attorney-General, insisting on an urgent independent inquiry into this conviction. Even if you believe she is guilty, what great harm is done by reviewing all the evidence properly?  Mum is certainly not afraid of that," says Bowles.
"This miscarriage of justice," she says, "extends beyond the conviction and imprisonment of an innocent person. There has been a catastrophic failure to establish with any degree of certainty what really happened to Bob. The family has now had four years without any sense of closure. We, with mum, continue to wonder and speculate about what happened and are continually reviewing the facts with the hope that we can solve the mystery. We plead that the public become involved and contact our legal representatives if they have any information in relation to this case."
She makes the point that the way the police and the prosecution conducted the investigation and the trial, her mother has had to try and prove her innocence. "That's the opposite of how our justice system is supposed to work."