Ukraine's most popular comedic actor was an unlikely President of his country. And now even more improbably, Volodymyr Zelensky has become the world's most celebrated statesman. Yet more improbably, the first book about him comes from Australia. 
Australian authors Andrew L. Urban and Chris McLeod are the first cab off the rank with a book about the man of the moment; Volodymyr Zelensky, President of Ukraine. As he began a video-link world tour of Western Parliaments making his case for military help to repel the illegal, immoral and murderous Russian invasion, the authors were following him online.
It was in those early days of the war that he was dubbed 'Churchill in a T-shirt' for his defiant stand and his channelling the great wartime leader's words to inspire his nation – and us.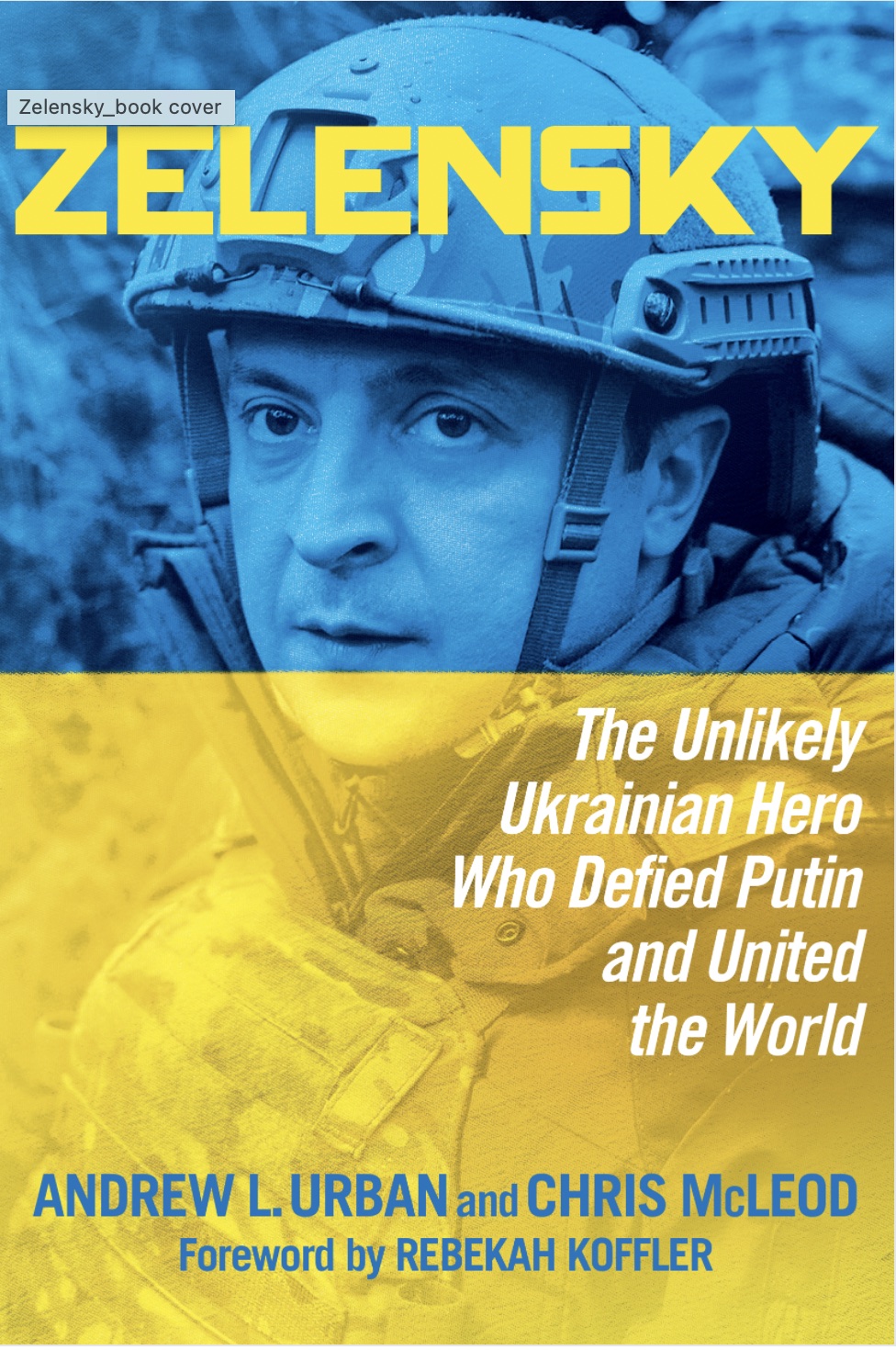 Gathering information about this 44 year old phenomenon, the authors have delivered a book that combines the urgent reality with the important background – both personal and political. He leads Servant of the People Party, surely the only political party born as a TV satire, and the majority of seats by far in the Ukrainian Parliament.
For the military minded, the book includes details about the machines of war in the conflict. And of course, there is a look at the important role social media played in his campaign to connect with his people and the people of the world.
One of the most pertinent chapters deals with the 1994 Budapest Memorandum which obliges the US, the UK – and yes, the Russian Federation – to protect Ukraine. So much for international agreements …
Introduced by former US Government intelligence analyst Rebekah Koffler, author of Putin's Playbook, Zelensky is published by Wilkinson Publishing in Australia and by Regnery in the US.