Andrew L. Urban.
 Was it Sam Devine who killed Bob Chappell 13 years ago this Australia Day? Was Sue Neill-Fraser wrongfully convicted of murdering Bob and jailed for 23 years? These are key questions raised by eye-witness testimony and legal reviews. 
Australia Day 2022 is a dark day for justice. On that day 13 years ago, a young lout in Hobart called Sam Devine allegedly killed 65 year old Bob Chappell, in company with another male, during a fight on board Chappell's yacht Four Winds, moored in the Derwent at Sandy Bay. Bob's partner Sue Neill-Fraser, 67, is still in prison convicted of Chappell's murder 
We know about that fight because Meaghan Vass most recently told the Tasmanian Court of Appeal, on March 1, 2021 about it. (See # below) Two years earlier, on March 10, 2019, on prime time television, Vass had publicly admitted to having been on board on Australia Day 2009 and witnessed the fight, explaining how her DNA came to be at the scene. (See ## below)
It isn't only Sue Neill-Fraser supporters who question the conviction and demand an inquiry.
Legendary QC, the late Chester Porter of Lindy Chamberlain Royal Commission fame, expressed his deep concerns back in 2013. Speaking on camera at a public forum after the screening of Shadow of Doubt (Eve Ash, 2013), he called for an inquiry.
Since then, countless documents – and podcasts, documentaries, books, blogs, a play, current affairs tv shows and dozens of articles – have chronicled the failures and the malpractices that Tasmania's legal system has allowed to convict and keep jailed an evidently innocent person – before and since March 2019 (eg the doco Shadow of Doubt, July 2013; the Etter Selby legally argued papers, August 2021). In November 2021, after Neill-Fraser's latest appeal in March that year, Justice Estcourt, dissenting from his two colleagues on the appeal bench, said he "would uphold the appeal and quash the appellant's conviction for murder" complete with his reasons. On January 13, 2022, we published a detailed and damning legal analysis by Dr Bob Moles, of Justice Wood's error-prone leading judgment in dismissing that appeal.
"I would uphold the appeal and quash the appellant's conviction for murder." – Justice Estcourt, dissenting judge, 2021 appeal
The case has been a litany of incompetence and malevolence – exacerbated by belligerence and denial.
Neither the current nor former DPP involved in the case, nor Tasmania's Attorney-General, have made any public statements acknowledging that troubling new evidence reinforces the view that the conviction is unsafe – or any intention to commit to or support an inquiry. The only public figures who have expressed concern about the conviction are former Premier Lara Giddings, Independent MP Andrew Wilkie and The Hon Mike Gaffney (Ind) of the Legislative Council (who tabled the Etter Selby papers). Inaction and silence in the face of injustice is complicity. This egregious miscarriage of justice should deeply disturb the conscience of every reasonable Tasmanian … and everyone else.
Twisting in the wind of discontent fuelled by this fiasco, tainted senior Tasmanian police and a self-serving Office of the Director of Public Prosecutions have resisted the pursuit of justice. The DPP could have (should have) conceded that there are now a number of issues which provide an incontrovertible argument that the 2021 appeal should have been allowed, something not uncommon in the UK. (That would have avoided Neill-Fraser troubling an overburdened High Court and the risk of bringing acute embarrassment to Tasmania's legal system with her seeking leave to appeal, lodged January 4, 2022.)
For an appeal to be successful, the appellant only has to put some evidence or argument, which if it had been before the jury at the trial, would have been sufficient to create a reasonable doubt about their verdict – once that occurs, the Crown should concede.
The overturning of Sue's conviction requires merely to show there was an error at trial which could reasonably have influenced the jury in arriving at their verdict. There are plenty of them. 
Sadly, Tasmania's legal institutions have already brought the system into disrepute with the handling of this case. Even some of the State's learned judges have been drawn into error.
(another) request to A-G: commit to inquiry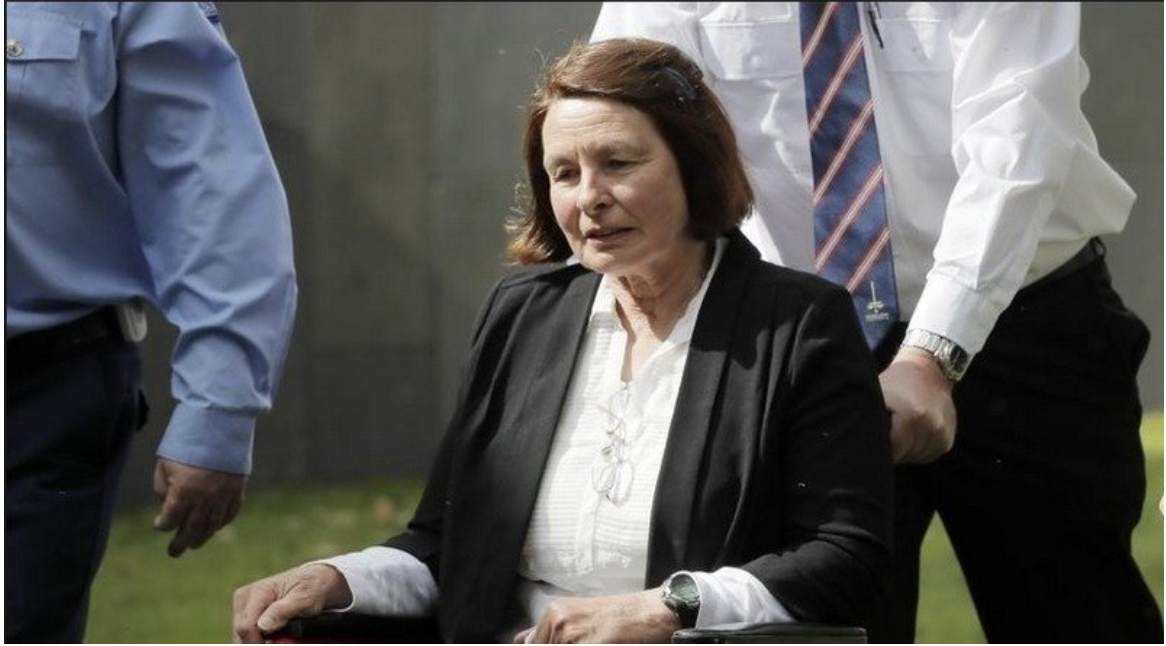 The conviction of Sue Neill-Fraser offends against our basic idea of fairness, the one that is hardwired into us, the one that has evolved, as The Times columnist Daniel Finkelstein puts it. No wonder that nearly 28,000 people have signed the petition calling for an inquiry.
We call on Tasmania's Attorney-General to commit to a Parliamentary Inquiry into The killing of Bob Chappell & subsequent murder conviction of Sue Neill-Fraser, such inquiry to be overseen by an interstate judge or former judge and assisted by an interstate Senior Counsel. Such inquiry to be held irrespective of the outcome of any High Court appeal.
# transcript extract, Court of Appeal, March 1, 2021
EXN – MR RICHTER QC: Alright, Meaghan. I want to ask you a question relating to the night of Australia day in 2009. Australia Day on that occasion was the 26th and it usually is, the 26th of January. On that night, were you present on a yacht called "The Four Winds"?……..Yes.
*
MR RICHTER QC: (Resuming) I asked you about the night of Australia Day 2009. When you went to the boat, did you go there alone?……..No.
Who was with you, can you say?……Kind – sort of a partner at the time.
And who was your partner at the time?……Samuel Devine.
*
Okay. I just want to ask you one other thing, and it's this. Do you know the applicant in this matter; do you know Susan?……Yes.
Yes? And was she on the boat on the – ?……No.
-Four Winds that night?…...No.
***
## Transcript extracts, 60 Minutes, Ch 9, March 10, 2019
LIAM BARTLETT: So, you know who killed Bob Chappell?
MEAGHAN VASS: Ah, yeh.
LIAM BARTLETT: And it certainly wasn't Sue Neill-Fraser?
MEAGHAN VASS: No.
*
LIAM BARTLETT: So, on that day, why did you decide to go out into the bay?
MEAGHAN VASS: I would have been along with him, um, I reckon, um no doubt he would have been knocking things off boats; um for money to get on, get on the piss and that being the case, I would have, you know, gone along, [indistinct] me that but, not so that I would so much steal, but y'know to have a drink or…
LIAM BARTLETT: You were just tagging along
MEAGHAN VASS: Yeh! Yep. It was something that they – he'd do often …
MEAGHAN VASS: I remember being on board and the person that I was with had obviously been spotted by Bob – I don't know – being told to piss off, they've had an argument, it's escalated, he's hit Bob – I don't know what with –
LIAM BARTLETT: So he struck him?
MEAGHAN VASS: Quite a few times I think. Probably twenty minutes or so…
LIAM BARTLETT: Twenty minutes?
MEAGHAN VASS: Roundabout.
*
LIAM BARTLETT: When you say there was a lot of blood, were you downstairs, were you on the deck, were you in the cabin?
MEAGHAN VASS: I'm – on deck I think.
LIAM BARTLETT: And what was your reaction to that?
MEAGHAN VASS:  It's when I've thrown up, the vomit.
FOOTNOTES:
The legal position is that Meaghan Vass is regarded as an unreliable witness, having twice changed her testimony, recanting that she had been on board to witness the fight that resulted in Bob Chappell's death. However, it would be absurd to cling to that legal position in the real-world assessment of her testimony. As we have previously argued, it has never been shown why Vass would insert herself into this case at some risk, if she had no reason to. That is, if she was not an eyewitness to the fight on the yacht. As to why would she recant, long story short, young, homeless, overwrought and stressed, she was scared into it both times.
The apologists for the conviction have been trying to 'keep Vass off the boat' for years.
The legal position viz Sam Devine is that he is presumed innocent until proven guilty beyond reasonable doubt. That doesn't extinguish suspicion, built on Vass's account and known facts. Sam Devine was not investigated when he was "a documented criminal associate of Vass (in January 2009) after a check of his criminal history and general intelligence/knowledge about the Devine family in Hobart," according to the Etter Selby papers tabled in Parliament in August 2021.
NOTES ON COMMENTING:
Readers are welcome, as usual, to post respectful comments – but please note that we will not publish any commentary regurgitating claims that Meaghan Vass was not on the boat, or was not on the boat at the relevant time, or that her DNA was a secondary transfer. These matters have been thoroughly aired in previous discussions as well as in the recent reports on the appeal and the dissenting judgment to the dismissal of that appeal.