Andrew L. Urban.
The legal establishment in Tasmania wants to keep Meaghan Vass 'off the boat', metaphorically speaking, because her eye witness testimony of Bob Chappell's murder on Four Winds contradicts the prosecution's case against Sue Neill-Fraser. But then how to explain why a terrified young woman would willingly put herself through emotional hell for years and put herself potentially in harm's way? 
From Sue Neill-Fraser's murder trial in 2010 right up till to now, after the appeal judges retired (on March 3, 2021) to consider their verdicts, both the former and current DPPs, plus TasPol, as well as a handful of zealous 'convictioners', have done all in their power to keep Meaghan Vass off the Four Winds – metaphorically speaking, of course.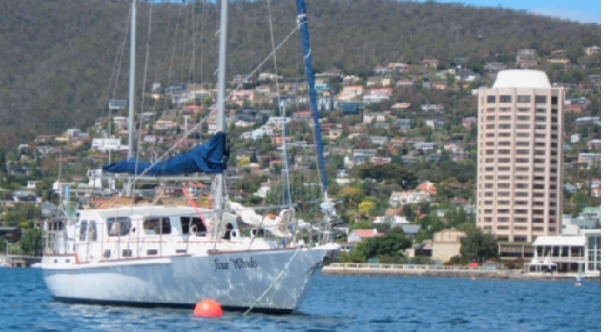 But no-one has put forward an alternative narrative to the one they want desperately to dismiss that is consistent with the Vass admissions# and the facts. If she wasn't on board when the crime was committed, what narrative could explain her actions and the facts?
– it has to fit the timeline of events;
– it has to include her DNA being found on the deck;
– it has to explain her convincing confession on 60 Minutes;
– it has to explain her matching testimony on day 1 of the appeal and her sworn statement to the same effect;
– it has to be set in the context of a strong & credible motive, supported by evidence.
As long as Vass could be 'kept off the boat', so to speak, the Crown's purely circumstantial case might be upheld (or justified), even though it lacks any primary evidence and is pure speculation. Just read the many newspaper articles, the three books, several TV programs, a documentary film and a 6-part documentary TV series which all examine the case – and find it a miscarriage of justice. Or check the barristers, lawyers and legal academics who frown, with respect of course, at the conviction.
Even without Meaghan Vass, the prosecution doesn't have a credible case against Sue Neill-Fraser. As the acclaimed Chester Porter QC put it  – on camera – in November 2013: "it would not be at all surprising if the jury had acquitted this lady because the evidence was so weak against her…" But evidently the jury did not entertain a reasonable doubt …
The prosecution speculated – without any supporting evidence to show the jury:
* how Sue Neill-Fraser got back to the Four Winds after lunching with Bob Chappell's sister at the Sandy Bay Yacht Club;
* how she attacked him from behind below deck with a wrench or screwdriver (no murder weapon ever found) – because had she been a stranger he would have turned round;
* how she winched him up to the deck;
* how she dumped his body, bound to a heavy fire extinguisher, in the dinghy;
* how she then climbed into the dinghy and took it out somewhere to dispose of the body into the water (physically impossible) – all undetected/unseen;
But no, Tasmania's vertically integrated legal establishment has stubbornly refused to deal with the factors that led to this wrongful conviction (is it incompetence or malice?). Stubbornly, because since Meaghan Vass gave her extensive, rather heartwrenching interview to Liam Bartlett on 60 Minutes that aired on March 10, 2019, effectively the whole world could now see that Sue Neill-Fraser should not still be in prison for the murder she did not commit; an eye witness had destroyed the Crown's false narrative.
In this case, the Crown could never have been accused of behaving like the model litigant it is supposed to, but when the pressure intensified with the 60 Minutes interview (even though it wasn't broadcast live on Ch 9 in Tasmania, it was quickly found online), the mantra to 'keep Vass off the boat' also intensified.
Meaghan Vass became a real threat to the conviction as she wept and squirmed and agonised while telling Bartlett what she saw, as best she could remember as the then homeless 16 year old, and how she now, a decade after the event, wanted to do the right thing:
LIAM BARTLETT: Why didn't you tell the truth?
MEAGHAN VASS: Because, I was sixteen, I was homeless, I was scared, I, you know, it's been daunting
LIAM BARTLETT: What were you scared of?
MEAGHAN VASS: I was scared of everything, I…
LIAM BARTLETT: Tell me, explain that to me.
MEAGHAN VASS: Well, what if, you know, his reaction maybe…
LIAM BARTLETT: Who? The man who killed Bob?
MEAGHAN VASS: Yeah
LIAM BARTLETT: Did he tell you to shut up?
MEAGHAN VASS: Yes, now can I stop please?
LIAM BARTLETT: Why have you let her sit in a jail cell for all these years?
MEAGHAN VASS: I haven't been able, I haven't been able to recall all of this
LIAM BARTLETT: Haven't been able to or haven't wanted to?
MEAGHAN VASS: Probably haven't wanted to
LIAM BARTLETT: So why do you want to set the record straight now?
MEAGHAN VASS: Because it's the right thing to do, I s'pose.
LIAM BARTLETT: What would you like to see happen to Sue Neill-Fraser?
MEAGHAN VASS: I'd like her to be able to go home to her family. I don't have one, you know… so sorry …
The DNA sample from Four Winds, collected January 30, 2009 was matched to Vass in March 2010, approx. six months before the trial. Then 16, Vass refused to be interviewed by police about the matter, because "this just intimidates me, I've never had to do or go through anything like this before and that was the only reason."
? Was there anything further the police could/should have done?

? Should the trial of Sue Neill-Fraser have gone ahead despite evidence of another person being present at the crime scene?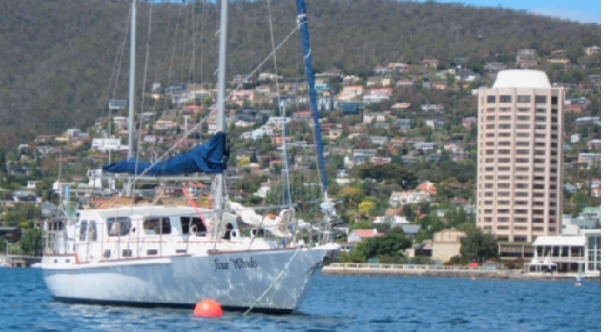 How they tried to 'keep Vass off the boat' – examples:
✚ At trial, dismiss her DNA on the deck of Four Winds as a 'red herring', a secondary transfer, probably on someone's shoe (also  accepted at the first appeal in 2011 and also at seeking leave to appeal to the High Court 2012)
✚  Police issue a statement after the 60 Minutes program in March 2019 that police had interviewed her and she had changed her story from the one she had just told on 60 Minutes, implying she was not on board; not true, but Integrity Commission dismisses complaint;
The take-your-pick submissions at the March 2021 appeal were that:-
✚ 1) Meaghan Vass was not on board; her DNA was a secondary transfer (post trial expert witness disagrees)
✚ 2) her DNA was detected in a swab recorded on January 30 when Four Winds was at the Goodwood facility; so Vass was not on board on January 27 – because her DNA would not have lasted in usable form more than 2 days on the deck, if she deposited it on January 27 (unsupported forensic conclusion, yet in this scenario, the deposit is accepted as primary)
✚ 3) perhaps she sneaked on board, maybe on January 28 after the boat was placed at the Cleanlift facility (no evidence, no CCTV footage) – in this scenario, too, the deposit is accepted as primary
# On March 2, 2021 at the appeal, Vass contradicted the evidence she gave on March 1, when she had confirmed she witnessed the on-board altercation between Bob Chappell and the males she had accompanied. She was reacting to broken promise, as outlined in our story Witness (un)protection. As a result, the ground of appeal relying on her evidence has been abandoned by Sue Neill-Fraser's legal team. These developments do not alter the premise of this article.