Andrew L. Urban
Science – the word, that is – has been bandied about a lot lately, from climate change arguments to Covid restrictions and in the criminal justice system. Now the latter faces a major test: will our legal structures 'follow the science' and accept that The System got it wrong, Kathleen Folbigg did not murder her four babies? Will she be freed? Or will proper science be defied? 
Having just sat through two appeals against murder convictions where science has not been properly used (Sue Neill-Fraser in Tasmania, Robert Xie in NSW), I am hardly surprised that such an outrageous crime as the murder of four babies by their own mother should now be shown not to have been a crime but an aberration of nature, detected only through dogged scientific research – and resisted by the courts.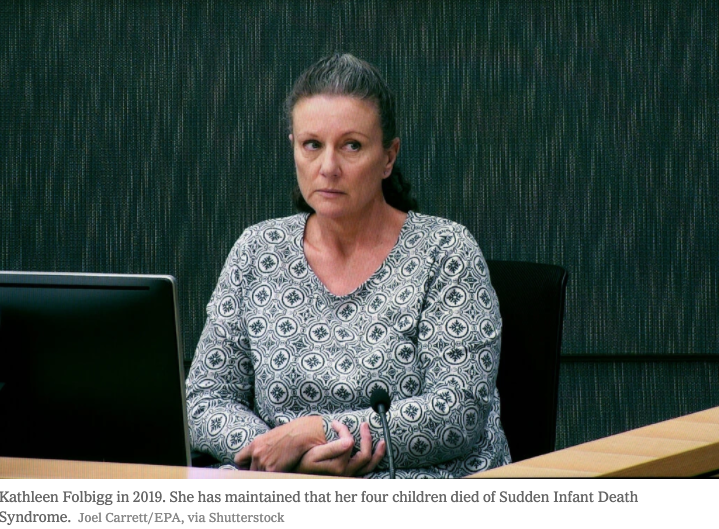 Ninety eminent scientists—including two Australian Nobel Laureates, medical practitioners, science leaders and prominent Australians—have signed a petition calling for Kathleen Folbigg's immediate pardon and release from jail. I would argue that it is not a pardon that should be extended to her but a complete exoneration, even if it means stepping on the toes of the courts. Justice demands it.
The basis for this extraordinary action is a rare condition: Carola Vinuesa, an immunologist from the Australian National University in Canberra, and another doctor, Todor Arsov, visited Kathleen in prison on Oct. 8, 2018, and received consent to sequence her genome. They both found that Ms. Folbigg had a rare mutation in what's known as the CALM2 gene.
The genetic defect essentially creates heart arrhythmias that can cause cardiac arrest and sudden death in infancy and childhood.
Only about 75 people in the world are known to have the mutation, Professor Vinuesa said, including some parents without symptoms. But children died in at least 20 of those cases, and in many others, they suffered cardiac arrest.
Using blood and tissue samples from all four children, taken shortly after they were born, Professor Vinuesa and Dr. Arsov found that Sarah and Laura both had the same mutation as their mother.
As the New York Times reported: "By that point, Ms. Folbigg's lawyers, who had already exhausted formal appeals, managed to secure a formal inquiry into the case. Professor Vinuesa submitted a lengthy report in December 2018.
"But there were signs of resistance. Dr. Cala (an expert witness) re-emerged, telling the (reviewing) judge that by the time Laura's body arrived, after three deaths, you "have to have in the back of your mind, is there something else going on in relation to possible trauma?"
Bob Moles, a law professor at Flinders University, said that the admission of such statements showed a major flaw in Australian justice.
"One of the main problems we have is a willingness of courts to admit scientific evidence that is not really scientific," he said."
In July 2019, the judge (Bench) appointed to conduct a review by NSW Attorney General Mark Speakman, reached a decision. He said that he had considered the scientific evidence but that he had found Ms. Folbigg's diary quite compelling — and that he had no reasonable doubt about her guilt.
The 90 eminent scientists differ very markedly: "Ms Folbigg's case also establishes a dangerous precedent as it means that cogent medical and scientific evidence can simply be ignored in preference to subjective interpretations of circumstantial evidence.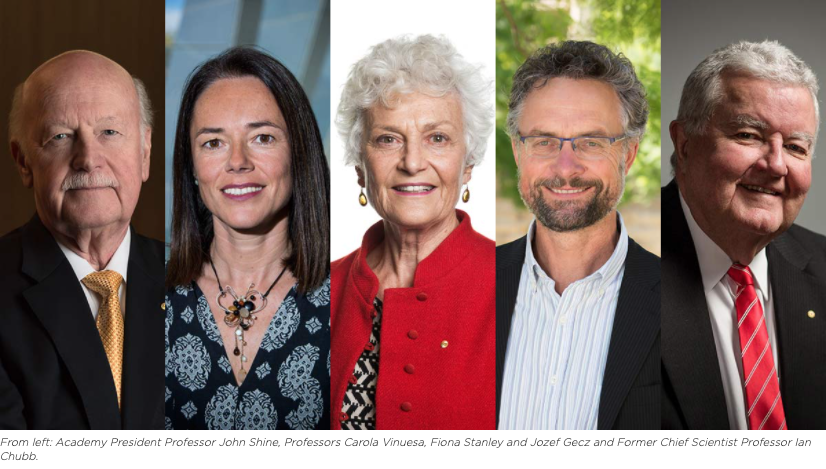 "The executive prerogative of mercy is designed to deal with failures of the justice system such as this one. It is incumbent on the Governor to exercise her power to stop the ongoing miscarriage of justice suffered by Ms Folbigg. Not to do so is to continue to deny Ms Folbigg basic human rights and to decrease faith in the New South Wales justice system."
* In the criminal investigation process proper science should be used and science should be used properly, it is argued in the upcoming book, Malpractice, Incompetence and Lies, by Kevin Borick QC and Andrew L. Urban (Wilkinson Publishing).