Andrew L. Urban.
Tuesday, August 20, 2019, marks the 10th anniversary of Sue Neill-Fraser's arrest and incarceration for the Australia Day 2009 murder of her partner Bob Chappell, on board their new yacht, Four Winds. (See below for details of vigils.) But the case against her was never convincing and many Tasmanians, among others, have expressed anger and shame at the monstrous miscarriage of justice in the name of their State – and subsequent inaction to correct it. And no wonder: after years of grave doubts about her guilt, on March 10, 2019, Meaghan Vass, the eye witness to the murder, finally told the world publicly (on 60 Minutes) that Neill-Fraser was not there; she was not the killer. She repeated that yesterday.
It is an affront to natural justice, many are saying, to keep Neill-Fraser in prison under the circumstances, and argue that she be released on home detention terms until her coming appeal is heard (expected to commence late 2019).
With Chappell's body never found, no murder weapon, no credible motive … no actual evidence to link Neill-Fraser to the crime, the prosecution had to manufacture the murder for the jury.
We have published dozens of articles over the past six years, deconstructing the entire case; ridiculing the tunnel vision impaired police investigation, refuting the flimsy circumstantial evidence, highlighting the mistreatment of exculpatory DNA evidence (Vass' DNA), criticising the many flaws in the trial, not least the unsupported speculation by the prosecutor, then DPP Tim Ellis SC, and the prejudicial summing up by the judge, now Chief Justice, Alan Blow.
a shocking departure from the rule of law
Our coverage was driven by the severe deficiencies in the entire case, as Flinders University legal academic Dr Bob Moles reminds us of some of those: "The prosecutor suggested that adverse conclusions could be drawn from injuries 'the body would have had'. There was no evidence of any body or of any injuries to it. The comments were unfairly prejudicial and should not have been made.
"The prosecutor suggested that the disposal of the body was indicative of the involvement of someone known to Mr Chappell rather than a stranger. There was no evidential or scientific basis for such a claim. It should not have been made.
"The prosecutor claimed that he knew where the body was – 'outside the search area' he said. This was prejudicial, apart from its absurdity.
"The prosecutor's constant references to the accused as being a 'liar' or a 'bare-faced' liar was not consistent with his duty to treat the accused 'fairly'.
"This case represents a shocking departure from the rule of law. It requires urgent review by an appellate court.
"It is clear that the performance of investigators, prosecutors and expert witnesses should be monitored and peer-reviewed. There has been a stubborn resistance to any such review in this case which represents a substantial failure of the rule of law in Tasmania."
Quite apart from the legal issues, there are the consequences for the family. The verdict is against Sue Neill-Fraser, but the punishment is shared by her whole family. Her daughter Sarah Bowles reflects on it as the dreadful anniversary date looms:
We miss having mum at home
"With the 10th anniversary of mum's arrest, I am deeply saddened that mum's wrongful incarceration persists. We miss having mum at home. The pre-prison memory of times spent with mum and Bob in the kitchen sipping tea, eating fruit cake and chatting as a family, are fading. Every day for the past 10 years I have thought of mum and Bob, and every day I have tried to block out the trauma and pain associated with the losses we as a family have endured.  The life we all thought we would have together was decimated by the event of Australia Day 2009.  However, the past 10 years could have been avoided if not for a combination of incompetence and incremental abuses of power by those for which justice and integrity ought to be the highest priority.
"I also reflect with sadness and concern on the collateral damage caused to good people who have tried to speak out and take action to right this miscarriage of justice. These people are the true heroes as, despite the personal cost, they are prepared to stand up and do what they know is right. I will forever be grateful for this."
Vigils around Australia will mark this miserable milestone to reflect the deep disquiet of a public that has lost confidence in Tasmanian justice:
HOBART Friday, August 16, 12 noon – 2pm at Commonwealth Bank corner of Elizabeth Street and Liverpool Street; AND Murray Street opposite Centrepoint; AND outside the Treasury Building in Murray Street. Saturday August 17, Parliament House Lawns, 11.00 am – 1.00 pm.
MELBOURNE Tuesday, August 20 – 7am-8.30am
Nutrition Station Cafe
Cnr Beach St and Nott St Port Melbourne
https://www.eventbrite.com/e/sue-neill-fraser-still-in-jail-10-years-tickets-68242762941
ALICE SPRINGS Tuesday, August 20, 7pm -9pm
Uniting Church lawns in the mall
Screening 'Shadow of Doubt' on the Story Wall
Contact: tjilpi@bigpond.com
In Alice Springs, Jerry Fitzsimmons, the man who is organising the vigil, says he is raising awareness on this conviction because he is "reminded far too often how another notorious wrongful conviction in this outback place of ours got another woman convicted and locked up. Lives torn apart. Then how a simple matinee jacket and good fortune got her released. The "matinee jacket" in Sue's case has, I believe, at least influenced a second appeal to be granted and this time the witness to whatever did happen to Bob Chappell has admitted that Sue was not present, while she was.
"Not only is Northern Territory folk hearing and seeing this but around the world people are in disbelief that this woman is locked up for an 'alleged' murder that, in many ways, beggars belief about a justice system that like Lindy Chamberlain, got it so wrong."
Fitzsimmons carries with him memories of his troubled Belfast home, which "has seen injustice of which much is now a memory, but always there."
Not a single barrister, lawyer or legal academic has voiced confidence in the conviction (other than the DPP and the Appeal judges of course) – But several have voiced deep concerns about it:
Sue Neill-Fraser's past and present legal team fighting the conviction pro bono:
Barbara Etter APM
Tom Percy QC
Paul Galbally
Chris Carr
Paul Smallwood
QCs, lawyers and legal academics who consider her conviction unsafe:
Robert Richter QC*
Greg Barns*
Chester Porter QC "this case calls for an inquiry"
Marcus Einfeld QC
Kevin Borick QC
Margaret Cunneen SC
Dr Bob Moles
Bibi Sangha
Stuart Tipple
Jeffrey Thompson
* Robert Richter and Greg Barns wrote to then Attorney General Brian Wightman on August 2, 2013, deeply concerned that Sue Neill-Fraser had been wrongly convicted, saying "might we respectfully suggest that the way forward is for the Government to set up an Inquiry …" – "we are quietly confident that a Commissioner would report to the Government that the problems are so significant that it will be appropriate for you, as Attorney, to apply to the Court of Criminal Appeal, using the findings and evidence from the Inquiry, for the conviction to be quashed and for either a verdict of not guilty to be entered, or an order that there be a retrial." Nothing was done.
On May 11, 2017, Robert Richter (with Eve Ash and Colin McLaren) made a personal representation to the Tasmanian Government, meeting in the Premier's Murray St office with Will Hodgman, acting Attorney-General Matthew Groom and Solicitor-General Michael O'Farrell.
Richter (pic below) expressed his concern that there had been a miscarriage of justice.
He offered the Tasmanians a detailed investigative dossier exonerating Neill-Fraser and naming the two men his team believed killed Bob Chappell and suggested recruiting investigators with more experience in complex murders than could be expected in Tasmania.
Richter again requested the Government institute a judicial inquiry, even a Royal Commission if they preferred.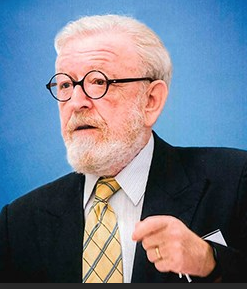 He suggested the inquiry be led by someone removed from local pressures, possibly a Director of Public Prosecution from another state.
Neither the dossier nor the advice was well received. The three of them looked like they had consumed sour milk, apparently. "They were very dismissive. Anywhere else in Australia when Richter QC walks into a room he is the centre of attention. This was an unusual reaction."
More details on the case and its flaws in our story published on August 12, 2019.
TV shows, newspapers, books …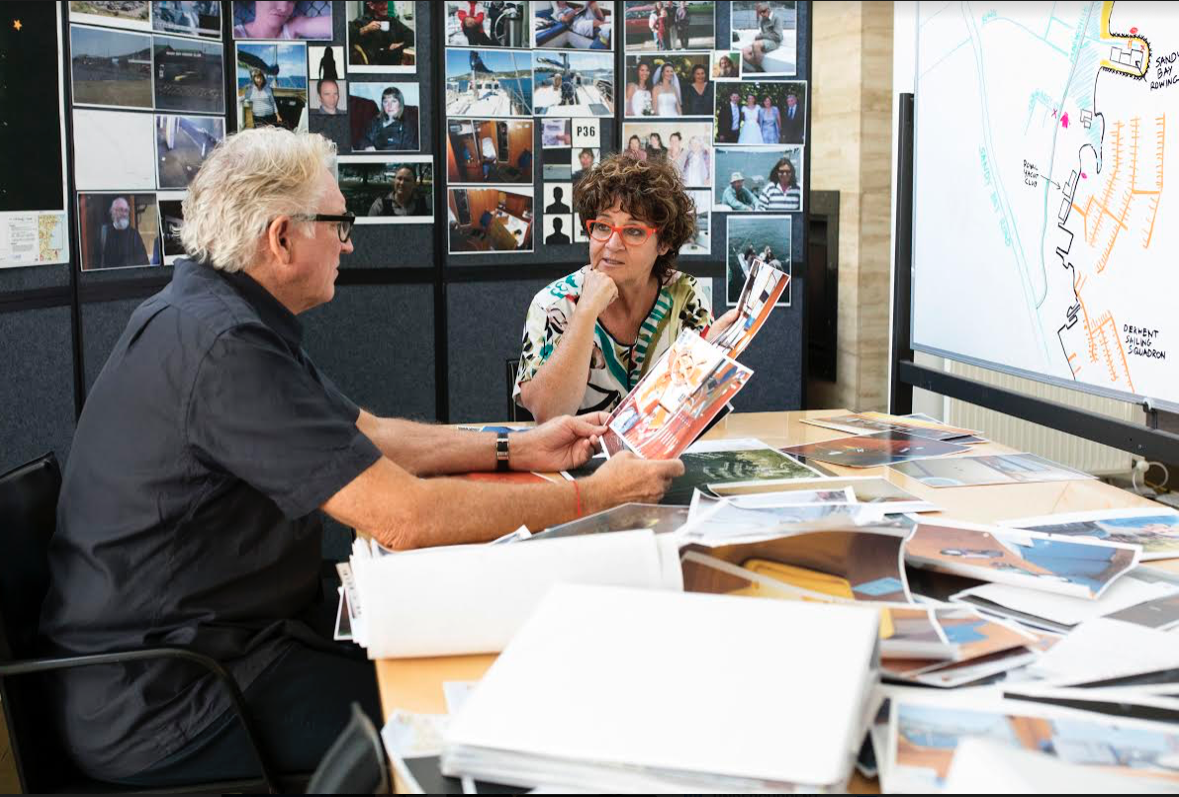 Colin McLaren and Eve Ash researching the case in their 'situation room' for the TV series, Undercurrent (Seven).
Several television programs over the years (including 7.30, Sunday, 60 Minutes, A Current Affair, etc) have all questioned and / or undermined the conviction, including the documentary by Eve Ash (Shadow of Doubt, 2013) a 6-part series by Ash with former detective Colin McLaren on Seven (Undercurrent, 2019), and a game changing interview with key murder witness Meaghan Vass on 60 Minutes (Nine, March 10, 2019). In that interview, Vass confirms that she witnessed the murder of Chappell on Four Winds – her DNA had been found there. Neill-Fraser was not involved. Vass' affidavit to that effect helped ensure the further appeal for which Neill-Fraser (and her entire family, including grandchildren) now waits.
Three books have so far been published on the Sue Neill-Fraser case, also showing in detail how & why the conviction is wrong: my book, Murder by the Prosecution (Wilkinson Publishing) came out first, in September 2018. Colin McLaren's Southern Justice (Hachette) and Robin Bowles' Death on the Derwent (Scribe) both came out at the beginning of 2019.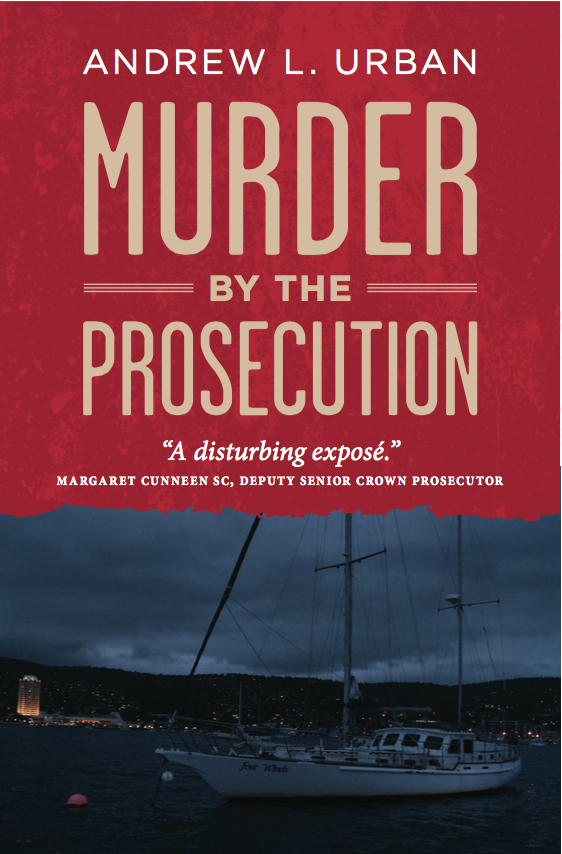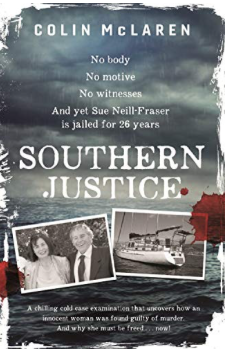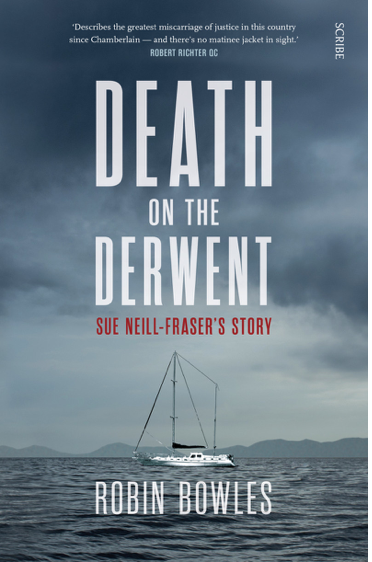 Several mainstream media publications have run investigative stories on the case, and I contributed two comprehensive articles to The Australian on the case (December, 29, 2013 & March 24, 2015).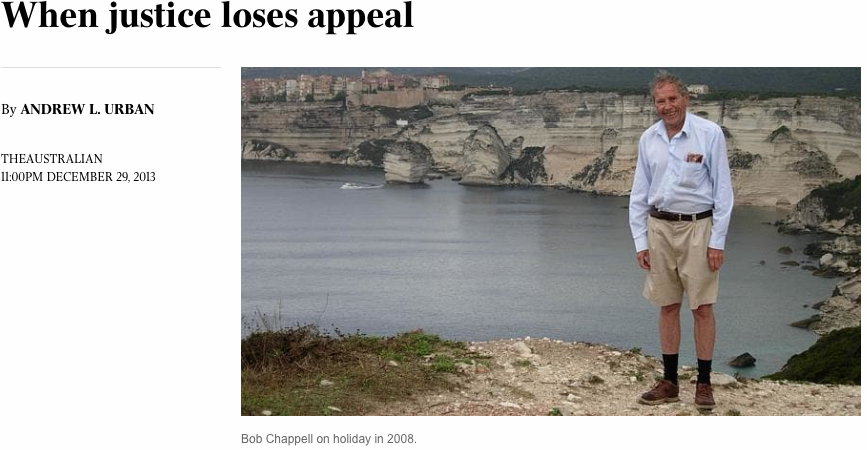 Now for a Royal Commission
The calls for a Royal Commission grow louder and they will not easily be silenced. We offer a suggested model:
ROYAL COMMISSION / COMMISSION OF INQUIRY INTO THE MURDER CONVICTION OF SUSAN BLYTH NEILL-FRASER
The inquiry is to be guided by the meaning given to like terms in sub-s. 475(1) of the NSW Crimes Act (1900).
The Inquiry must commence with the fact that a conviction has been recorded, and that questions or doubts have been raised sufficient to justify the Governor, on the petition of the person convicted or some person on his behalf, or the Supreme Court of its own motion, to direct a Justice to conduct an Inquiry and to summon and examine on oath all persons likely to give material information on the 'MATTERS SUGGESTED' and any other matters that arise and are deemed by the Commissioner to warrant examination, including any systemic issues as to police procedures, practices of the Office of the Director of Public Prosecutions or Tasmania's legal system in general.
MATTERS SUGGESTED:
*POLICE INVESTIGATION PROCEEDINGS PRIOR TO THE TRIAL
*THE CASE PUT TO THE JURY BY THE PROSECUTION
*THE FORENSIC EVIDENCE AT THE TRIAL
*OTHER EVIDENCE AT THE TRIAL
*WITNESSES
*THE TRIAL JUDGE'S OVERSIGHT OF THE TRIAL & SUMMATION TO THE JURY
*THE DISMISSAL OF THE GROUNDS OF APPEAL BY THE COURT OF CRIMINAL APPEAL OF TASMANIA (2011)
*THE EVIDENCE PUT TO THE HIGH COURT SEEKING LEAVE TO APPEAL (2012)
*THE ACTIONS TAKEN BY PREMIER WILL HODGMAN, ACTING ATTORNEY-GENERAL MATTHEW GROOM AND SOLICITOR-GENERAL MICHAEL O'FARRELL ON RECEIPT OF A DOSSIER ON 11 MAY 2017 FROM COLIN MCLAREN, EVE ASH AND ROBERT RICHTER QC WITH NEW AND RELEVANT INFORMATION CONCERNING THE MURDER OF BOB CHAPPELL
*THE CHARGES OF PERVERTING JUSTICE AGAINST CERTAIN PERSONS DURING SEEKING FURTHER LEAVE TO APPEAL UNDER CRIMINAL CODE AMENDMENT BILL 2015 (No 42) (2017 – 19)