In our February 12, 2019 report (Abuse of Power – Tasmania style), we exposed a tendency by Tasmania's legal system to frustrate the process in which Sue Neill-Fraser is seeking leave to appeal her murder conviction.  And how frustrating were the delays that have stretched the process over three years.
The author of the probing book on the Sue Neill-Fraser case, Southern Justice (Hachette),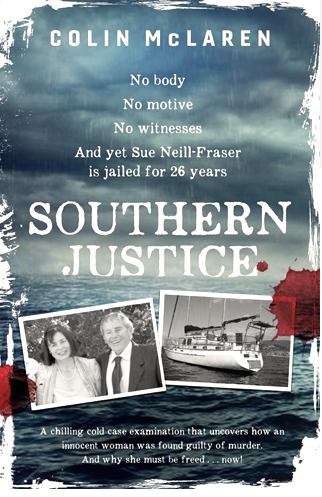 Colin McLaren, was cross examined in the Supreme Court in Hobart on February 5 & 6, 2019 – the last witness in the process of seeking leave to appeal. (See McLaren interviewed on Today, Channel 9, Feb 15, 2019)
Justice Brett has reserved his decision, expected to be delivered at the end of February 2019, over three years after this process started, more than 10 years after Chappell went missing and nine and half years since Neill-Fraser was arrested for his murder. Delays have pockmarked the process:
EXAMPLE: The December 11, 2018 directions hearing followed the DPP having failed to respond within the 28 day court deadline to McLaren's affidavit – nor after an extension of a further 28 days, and then still had to be chased up.  McLaren had outlined his extensive policing background (a former Detective Sergeant and Task Force Team leader in Victoria), and evidence about Meaghan Vass, the homeless girl whose DNA was found on the Four Winds yacht from which Bob Chappell had disappeared.
EXAMPLE: the time wasting introduction of a new witness at the hearing in March 2018, Sandra Miedecke, who was also present on board at the time of the encounter between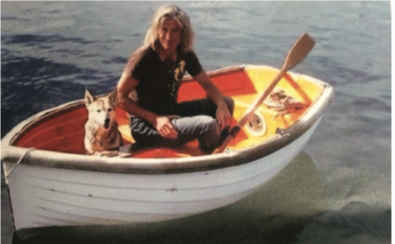 Grant Maddock (at left in 2009 – originally mistaken in the dark of night for a 'female figure', supposedly Neill-Fraser) and John Brettingham-Moore's boat on the night of January 26, 2009. Her inability to remember exact dates didn't help,
but in trying to discredit the date of January 26, given by the two men, the DPP was hoping to suggest that in fact that encounter took place on January 24. He could not have forgotten (?) that Brettingham-Moore had given evidence that he found out about Bob Chappell's disappearance in the morning after that encounter with Maddock. Not two days before it happened. (And the DPP would have also been aware that there was no evidence to show Neill-Fraser had returned to the yacht on January 26, other than the mis-identification of Maddock that night for Neill-Fraser.)
EXAMPLE: The history of the process of seeking leave to appeal began with incessant objections from the DPP about almost everything presented on Neill-Fraser's behalf
during the preliminary stages in 2016 and 2017.  Months separated each hearing. The public is entitled to ask the DPP: "If you are truly concerned with finding the truth, Mr Coates, as is your duty, you would welcome a full, independent review of this troubling case, which a new appeal would provide."
EXAMPLE: During the hearing at the end of August 2018, the DPP was unable to complete his lengthy oral submission on the last scheduled day and the court had to be adjourned for a further week – to sit in Launceston. (At yet more stress & cost to Neill-Fraser's family…) Defence barrister Tom Percy QC completed his in a couple of hours.
Amidst all the word-fumbling, there was one brief moment of wry courtroom humour (hearing on August 23, 2018):
MR COATES SC: If – if the witness could – sorry – sorry, your Honour. If the – if the – I was almost then going to say the accused … if his Honour could be shown P02.
HIS HONOUR: You've worked out I'm not a witness or an accused; I'm actually the Judge. Yes.
MR COATES SC: Yes.
But it's no laughing matter: the stakes are high for all concerned. Liberty and exoneration for Sue Neill-Fraser, extensive – and official – reputational damage to the legal profession and the State itself.
It says something about the efficiency legal system that a potential miscarriage of justice in a matter as serious as murder – with its ramifications on the person convicted – takes so long to be addressed. In this case, if an appeal is to be mounted, it will be several months (at least) before the case is finalised.