A year before Julie Rea's exoneration for the murder of her 10 year old son, the National Academy of Sciences released a report that called into doubt the reliability of bloodstain-pattern analysis – exactly what led to Rea's conviction, coupled with a tunnel vision investigation. This is a shocking case that condemns both, as reported by Pamela Colloff in The New York Times Magazine (Dec. 20, 2018).  Australia's criminal justice system suffers from the same symptoms.
That report warned: "The uncertainties associated with bloodstain-pattern analysis are enormous." In the American true crime series The Staircase, blood splatter evidence from an 'expert witness' also proved to be totally wrong. Made up, in fact. There, too, tunnel vision guiding the investigation provided the tram lines to a wrongful conviction.
In Australia, this toxic combination played a major role in the murder convictions (among others) of Sue Neill-Fraser, Derek Bromley, Henry Keogh, Gordon Wood and David Szach.
"There seems to be a strange phenomenon in many countries of the world," comments Melbourne based psychologist and filmmaker Eve Ash (Shadow of Doubt (2013), Undercurrent (2019)), "often referred to as tunnel vision, that impacts seemingly well educated and experienced police and prosecutors. It creates such rigid thinking to the point that these people become fixed on a psychological hunt where they believe they are right about their suspect. Even when shown the evidence, often DNA results, they cannot let go. It's as if the world is once again flat for some people, and they cannot let go of their guilty paradigm."
Writes Colloff: 'The story remains, still, almost unspeakable. In the early morning hours of Oct. 13, 1997, Rea was jolted awake by a scream. She discovered an intruder, but saw no sign of her son, in her Lawrenceville, Illinois, home. She told police that she struggled with the man, who fled. Then ran for help. But it was too late. Her son, 10-year-old Joel Kirkpatrick, had been stabbed to death.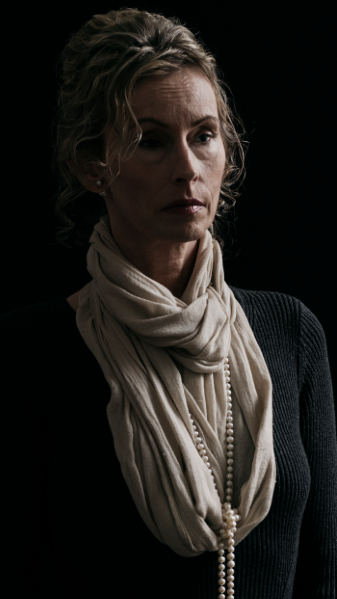 "At the time of the murder, Rea was a single mother working toward a doctorate in educational psychology. She had divorced Joel's father three years earlier and was leading a quiet, uneventful life in the wake of a turbulent marriage. The mild-mannered daughter of missionaries, Rea had devoted herself to her bright, inquisitive son.
"But in 2000, after a protracted and deeply flawed investigation, Rea was charged with killing Joel.
"In 2006, Chicago's Centre on Wrongful Convictions at Northwestern University's Pritzker School of Law, presented new evidence that a serial killer of children — a lifelong drifter who was on Texas death row for a nearly identical crime — had confessed to killing Joel. Rea was formally exonerated in 2010."
None of those responsible for this miscarriage of justice – such as the expert witness, such as the investigating police, such as the prosecutor – have been held to account. They never are. That's just how it is. Sometimes the legal system makes mistakes … shrug, move on…