The ancient proverb, 'Physician, heal thyself,' can be repurposed to our criminal justice system, argues ANDREW L. URBAN. The separation of powers should not be a barrier to much needed reforms, but politicians are as cowardly on the subject as the justice system. 
Let's face it, the justice system is not good at policing itself, at reforming itself, at correcting  wrongful convictions – or admonishing errant prosecutors or judges. The separation of powers, while obviously necessary, has a downside: it acts as a shield against 'outside interference'…. unwanted political pressures on one hand, needed reforms on the other; if the political class had the guts for reform…
You don't have to be a legal eagle to see it: "Australia's criminal justice system is broken and it needs massive structural reform. It's time for the High Court to convene a national summit on how we fix a system that has not fundamentally changed since the Magna Carta in the 13th century," wrote The Daily Telegraph's Brisbane-based Peter Gleeson (Feb. 22, 2022).
There are reforms that have already been well documented that could improve the administration of justice, reduce the incidence of wrongful convictions and assist in correcting those that do occur in a more timely, more humane – and more just – manner. They are all known to the legal profession, but the legal profession is not acting on them. A Criminal Cases Review Commission, one that could be effected by the political process, is also known by the Federal Attorney-General's department, which over several years and three Attorneys-General, has consistently refused to act on it: George Brandis, Christian Porter, Michaelia Cash.
That is despite respected figures who have called for reform, including former High Court judge Michael Kirby, Victoria's Attorney-General Jill Hennesy and Justice Maxwell (see below), as well as leading forensic pathologist Professor Stephen Cordner, legal academic Dr Bob Moles of Flinders University – and some less publicly known figures (this writer included).
Then there was this: "The Australian Academy of Science issued a strongly worded statement (24/3/2021) immediately challenging the Court of Appeal's rejection of Kathleen Folbigg's appeal, re-stating "there are medical and scientific explanations for the death of each of Kathleen Folbigg's children."
The separation of powers restricts the launch of any reform from 'outside'. Some within the profession know reforms are needed, but are hamstrung by what we can call professional etiquette: another way of putting it 'don't rock the boat'. But to be fair, a move for reform takes courage – and needs the cooperation of legal institutions.
Some of the most needed reforms are contentious, not least in the area of forensic science, which is a significant part of police investigations and a jealously guarded domain of the police/prosecution nexus.
The clearest example of the (undesirable) possessive relationship of police to forensic labs was on show in recent years when Dr Bob Moles wrote to the Forensic Science Services of Tasmania with concerns over their evidence provided to the court in the Sue Neill-Fraser trial, he received a dismissive reply from the Assistant Police Commissioner. So much for the independence of forensic science labs.
On September 10, 2019, we published extracts from a peer reviewed paper by Chris Brook in the Australian Journal of Forensic Sciences, which examines the case of Joby Rowe and finds a man was put in jail based on junk science, not scientific evidence. Brook asks: "Should forensic 'science' be required to actually have a scientific basis? Should scientific 'reliability' be explicitly required within the Australian legal system? Or should it simply follow a model of appealing to authority, allowing well qualified forensic experts to provide opinions that lack sufficient evidentiary basis?"
On October 10, 2019, Liam Mannix of The Age reported that Victoria's Attorney General, Jill Hennesy, is calling for "an immediate national review of forensic evidence over fear flawed police forensics may be putting innocent people in jail." The subject will be on the agenda at the national Council of Attorneys-General meeting in November. The call for an inquiry comes after The Age revealed senior legal figures including Chris Maxwell, president of the Victorian Court of Appeal, had lost confidence in the accuracy of forensic science.
The investigation was cancelled 16 months after it was announced, before a team of top legal, forensic and scientific minds could conduct any significant work or develop a reform plan. It was quietly shelved in May 2021 after the national cabinet downsized the Council of Attorney-Generals and restricted its focus to the "national priorities" of family violence, protecting older Australians and defamation law reform. National priorities evidently do not include ensuring fair trials.
As long ago as 1986, a promising young lawyer won the Law Society's Young Solicitors Essay Competition with "Forensic Science – the new trial by ordeal?" – a 7,400 word assessment of the use of forensic science in the criminal justice system.
Early in his essay, he noted: "In recent times we have seen complex and scientific evidence being presented in trials and resulting in verdicts that have caused unprecedented comment and concern throughout the community. It surprises me that most of the concern and comment has been focussed on whether the jury is the appropriate forum, thereby allowing the scientific evidence and our systems treatment of it to escape close scrutiny." That was 36 years ago… hardly the blink of an eye, yet the needed reforms his essay identified remain needed.
The young solicitor was the lawyer for the Chamberlains: Stuart Tipple. Remember the dingo? (See below for snapshot of Chamberlain case)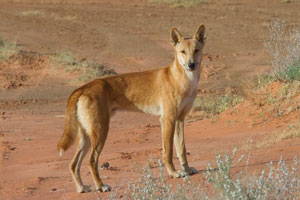 One key issue he raised remains an obstacle to the fair trial: "Considerable problems exist for any lawyer preparing to meet a Crown case based substantially on scientific evidence. He must firstly obtain the services of scientists who are willing to become involved, give evidence in Court and even more importantly be able to explain their evidence in a way that a jury will understand and accept.
"Recent cases have highlighted the need for a completely independent laboratory to be set up employing scientists who can be retained by the Defence to advise and to carry out testing and thereby gaining the experience and expertise to present the Defence case on at least an equal footing with Crown experts."
This would give practical meaning to the presumption of innocence.
"Without this facility it is impossible to ensure that the scientific evidence placed before any court will be properly tested or that lawyers receive appropriate advice to test it. A recent study on identification evidence concluded:
'The crucial factor affecting a juror's evaluation was the amount of confidence displayed by the witness. Jurors are inclined to believe witnesses who are more confident than those who had less confidence.'
"Although this study was directed to identification evidence I believe it to be equally applicable to a jury's evaluation of a scientific witness.
"The Crown has at its disposal unlimited resources to not only bring experts from overseas but to also maintain a monopoly on the qualified forensic scientists engaged in day to day forensic investigation. Consequently, Crown forensic witnesses are generally more experienced in giving evidence before a jury. No such facility is presently available to the Defence."
Nothing has changed, 36 years later.
Is there such a thing as absolute scientific Truth? Or, in any individual instance, is the particular "scientific Truth" merely a contemporary and personal and quite ephemeral view point?
Noted Tipple: "This problem is well illustrated in a recent article which observed: "…even the best methods can be improperly used. One of the best examples of both the proper and improper use of the scientific method involved an attempt to settle, once and for all, the question of whether living things could spring up from non-living matter – spontaneous generation. Belief in spontaneous generation was founded on observation … "inaccurate observation".
nonsense disguised as evidence
"By the 1800s, scepticism regarding spontaneous generation was growing among a few scientists, particularly since invention of the microscope had revealed the existence of bacteria. By the middle of the 19th century some biologists concluded that spontaneous generation was nonsense and were ready to prove it. Foremost among the sceptics was Louis Pasteur. He was challenged by another eminent scientist, F.A. Pouchet. Both Pasteur and Pouchet conducted experiments. Both used scientific method and scientific apparatus. Pouchet's tests with various substances "proved" that life sprang up spontaneously; Pasteur's proved the opposite. How could this be possible? Well, Pasteur completely sterilised all of his materials in boiling water; Pouchet did not. Pouchet's experimental apparatus did not prevent micro-organisms and dust particles in the air from reaching the experimental substance, while Pasteur succeeded in devising an apparatus that excluded air.
"The point is, both were using the scientific method of experimentation, observation and logic – but one used it correctly and the other did not. Pasteur produced evidence; Pouchet produced nonsense disguised as evidence.
"Nonsense disguised as science can be introduced and argued against science and a jury can be forced to make a decision between the opposing views. Imagine if a jury had been asked to determine the opposing views of Pouchet and Pasteur?
"The jury may well have accepted the evidence of Pouchet merely because he appealed to them and they found his explanation easier to understand."
I began this column decrying the flaw in the separation of powers that shields the justice system from oversight (also potential reform) by elected politicians. But the political class has ignored the many urgings and complaints to do the only things it can do – namely review all forensic services and establish a CCRC structure. That's not due to separation of powers: that's failure of moral responsibility.
Lindy Chamberlain – a catastrophic failure of the legal system
"A dingo took my baby!" became a derisive joke in the early 1980s, mocking Lindy Chamberlain, the mother who claimed to have seen a dingo leave the tent where her baby Azaria was sleeping, during a family barbecue one night at Uluru in the middle of Australia. The subsequent police investigation and her trial for the murder of her baby, Azaria, became the most famous case of a wrongful conviction in Australia.
Armed with circumstantial evidence and watched by a mesmerised, judgemental Australia, the prosecution relied on forensic testimony that identified as blood splatter the material found splashed under the family car's dashboard. Lindy had cut the baby's throat with a pair of scissors, claimed the prosecution … It was six years after the baby's death that more thorough forensic tests were undertaken. The material turned out to be sound deadener.
Chamberlain was convicted of murder on October 29, 1982; her appeals to the Federal Court and High Court were both dismissed. In February, 1986, after the discovery of a baby's matinee jacket (on which her defence relied but which the police believed did not exist) partially buried in an isolated location, she was released. A year later her conviction was quashed. In 1992 the Australian Government paid her $1.3 million in compensation. In 2012, the fourth coronial inquest found that Azaria had died as a result of being attacked and taken by a dingo. Coroner Elizabeth Morris apologised to the Chamberlain family while an amended death certificate was immediately made available to them.
Forensic evidence has continued to be unreliable, police investigations continue to suffer from tunnel vision, circumstantial cases in particular continue all too often to result in wrongful convictions. And the process of correcting errors continues to be slow, cumbersome and weighted against the convicted.