Faulty bite mark analysis and the unreliable testimony of a prisoner delivered a rape & murder conviction against Robert DuBoise in Florida 37 years ago. He has just been released after the forensic testimony was discredited and DNA evidence confirmed his innocence.
DuBoise, 55, was convicted in the 1983 murder of 19-year-old Barbara Grams who was raped and beaten while walking home from a Tampa mall, The New Daily reports.
He was initially sentenced to death, then resentenced to life in prison.
Expert testimony at Monday's hearing showed bite mark evidence on the victim's left cheek used in his trial has now been found unreliable – police used beeswax to take an impression of DuBoise's teeth – and that DNA showed conclusively he was eliminated as a suspect in the assault of Ms Grams.
The jailhouse informant's testimony has also been discredited.
Not only was DuBoise wrongfully convicted, the rapist murderer escaped justice. If only this were a rare or unique case … Criminal justice reform, in all jurisdictions in the Anglosphere, must begin with much improved police investigation procedures to avoid wrongful convictions – even it means an unsolved crime.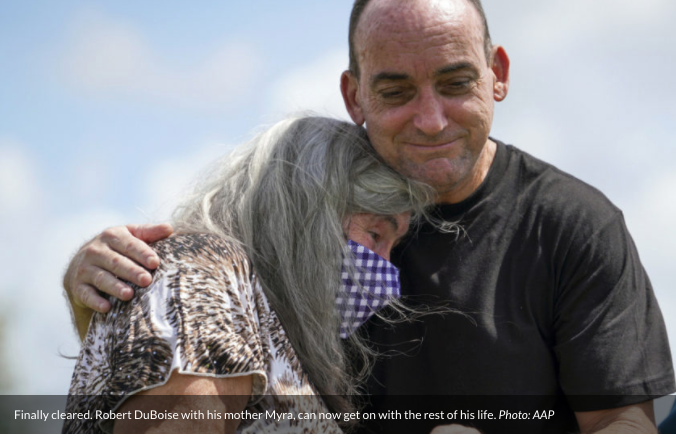 Better the guilty go free than an innocent suffer AND the guilty go free.