Andrew L. Urban.
One of the "much loved and respected" inmates of Hobart's Risdon women's prison, Sue Neill-Fraser, has had to keep deferring her hope of regaining her freedom after 11 years incarceration; she is collateral damage of the Covid19 driven interstate travel restrictions. 
First it was March 24, 2020, then it might have been August 17, then November 2, but Sue Neill-Fraser's last chance to appeal her controversial murder conviction has once again been deferred to a date beyond December 1, after Tasmania last week extended its border closure, thanks to Victoria's latest outbreak. Her pro bono legal team reside interstate: instructing lawyer Paul Galbally in Melbourne, barrister Tom Percy QC in Perth. At a directions hearing in July both her team and the DPP agreed that the appeal hearing needs to be held in person, not on video links.
This is an especially disturbing example of the destructive ripple effect of state border closures spreading through every aspect of the community, because it involves what many lay and legal observers have described as an unsafe conviction – and is compared to the infamous miscarriage of justice in the Lindy Chamberlain case over 30 years ago.
Neill-Fraser was arrested in August 2009 charged with the 2009 Australia Day murder of her partner, Bob Chappell, on board their recently purchased yacht, Four Winds. At her 2010 trial, the prosecution presented a case relying entirely on circumstantial evidence. There wasn't even a body found. The jury never saw a wrench that was claimed to be a murder weapon. The dinghy in which the bloodied body was supposed to have been dumped in the Derwent was found to have no blood stains in it.
The key DNA at the crime scene was matched to a then homeless 15 year old – who a decade later (March 2019) admitted it was her vomit on the deck. She had witnessed the altercation that led to Chappell's death. But Neill-Fraser wasn't there. Yet Neill-Fraser is still in prison, awaiting her chance to appeal the conviction under new legislation introduced five years ago.
Two former prison inmates attending the Hobart vigil held on Saturday August 1, 2020 to mark the 4,000 days Sue Neill-Fraser had spent in jail, were interviewed by the Hobart Mercury's Sally Glaetzer. Neill-Fraser, the story said, made pavlovas on prisoners' birthdays and gave legal advice; she is "much loved and respected by her fellow prisoners".
Carley Watkins and Monique Lynch have become dedicated supporters of Neill-Fraser since spending considerable time with the 66-year-old in Risdon's Mary Hutchinson Women's Prison, Glaetzer reported.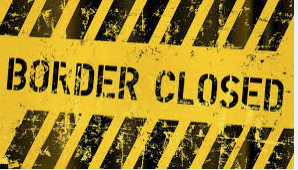 The new date for Neill-Fraser's appeal may be set at the next directions hearing, scheduled for September 28, 2020.
This article also appeared in The Spectator Australia (Flat White section) on August 30, 2020.