Andrew L. Urban.
The petition calling for a Royal Commission or a judicial enquiry into the conviction of Sue Neill-Fraser for the 2009 murder of her partner Bob Chappell continues to attract signatures and is now close to 15,000.
On August 20, 2019, it will be 10 years since Neill-Fraser's arrest and incarceration in Hobart, and almost nine years since her trial. We have published nearly 70 articles on the case (see index at right) and identified the many flaws in the prosecution's case.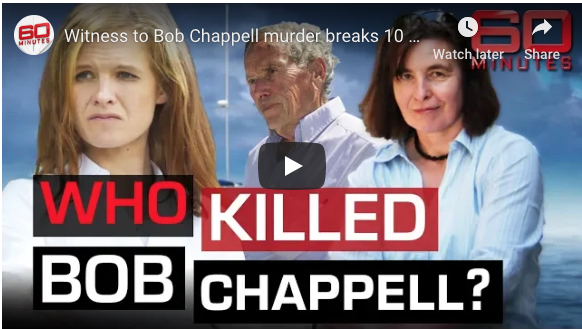 Most recently (60 Minutes, Channel 9, March 10, 2019) the then homeless 15 year old Meaghan Vass, whose DNA was found on the yacht, has publicly admitted to being at the scene of the crime and witnessing the murder. Her sworn statement was a key element in a further appeal being allowed, expected to be heard later this year.
But in the meantime, Neill-Fraser is still in Risdon prison. The petition calls for an enquiry irrespective of the outcome of this new appeal, on the grounds that the case was riddled with errors from the investigation, through the trial to the appeals. It is regarded by many as the worst miscarriage of justice since the case of Lindy Chamberlain over 30 years ago.