A presentation by Andrew L. Urban on Saturday May 18 at Parramatta College, Sydney, will bring to life the contents of his book, Murder by the Prosecution.
Andrew will tell some of the stories that comprise his book, adding some of the latest astonishing details in some of the cases, including a full update on the Sue Neill-Fraser case, due to be in court on appeal later this year.
He will discuss issues around wrongful convictions, including reforms that are urgently needed to minimise such miscarriages of justice.
He will answer questions and also sign copies of the book.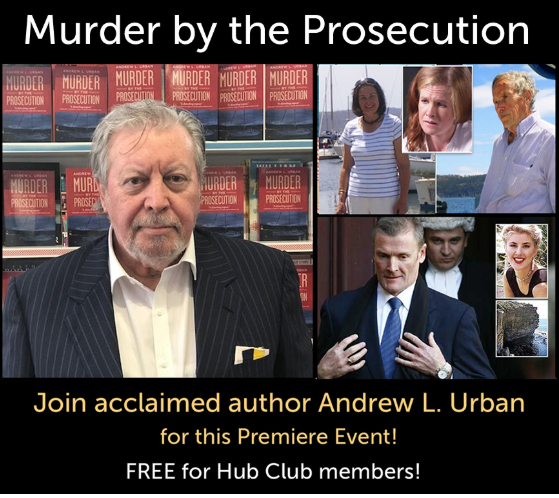 The presentation will begin at 1.30pm and finish at 4.30; a 20 minute interval will be included.
LIMITED SEATS STILL AVAILABLE – booking essential