Andrew L. Urban.
It will be a momentous Thursday (March 21, 2019), in Sue Neill-Fraser's quest seeking leave to appeal her 2010 murder conviction. Via a sworn affidavit, Meaghan Vass is expected to admit that she witnessed the murder – Neill-Fraser wasn't there. But this is just one of the troubling cases that litter the landscape of legal mistakes in Australia.
Justice Brett is due shortly to announce his decision whether to grant Neill-Fraser leave, which would lead to a full appeal in front of three judges.
NOW
SUE NEILL-FRASER – TAS
Based on a much-criticised, tunnel-vision investigation, the murder trial continued the flow of errors. The prosecution speculated without supporting evidence how Neill-Fraser might have killed Bob Chappell on their yacht, Four Winds, on the night of Australia Day 2009. The DNA evidence at the crime scene was dismissed as 'a red herring'. In some half dozen hearings over the past three years, Neill-Fraser's lawyers have – in effect – had to try and prove her innocence with fresh and compelling evidence. (In the wake of new legislation.)
Two key points that can be categorised as fresh and compelling which show why a new appeal is warranted can be summarised as follows:
1 Meaghan Vass now admitting she witnessed the murder and Neill-Fraser was not involved. Her testimony is supported by her DNA evidence. (Yes, it could well have been adduced at trial – but it was the prosecution who objected to Vass being recalled for further questioning and the judge ruled against the recall. What will Justice Brett make of that devilish detail?)
2 The eye witness testimony that the silhouette of 'a female figure' in a dinghy seen heading in the direction of the Four Winds between 11.30 – midnight on Australia Day has been negated by new evidence that it was in fact a slightly built male with long hair in the dinghy. (The fact that the female figure was not identified as Neill-Fraser just highlights the poverty of the prosecution's case. The testimony neatly fit the prosecution's speculative scenario; there was nothing else to show that Neill-Fraser had returned to the yacht after her lunch with Bob Chappell's sister at the yacht club.)
There is much more that is wrong with the carriage of this case, as any full and proper appeal court would no doubt make known.
UNDER SCRUTINY:
ROBERT XIE – NSW
Robert Xie was convicted of the brutal murder of 5 members of the Lin family at Epping, Sydney, July 18, 2009, including Min Lin and Terry Lin. Autopsy details on their bladder and stomach contents were not revealed to the jury. The autopsies suggest the murders took place before 2am, when Xie was still at his home computer (not contested). And the motive ascribed to him is risible to the Chinese. My upcoming book, No Crime, Much Punishment (Wilkinson Publishing) offers a terrifying alternative … The DNA evidence is also dud. An appeal hearing is scheduled for late 2019.
CARDINAL GEORGE PELL – VIC
The jury in December 2018 convicted Pell of the 1996 sexual abuse of two 13 year old boys in the (publicly accessible) sacristy of St Patrick's Cathedral in East Melbourne, solely on the uncorroborated allegation by one of the two, now an adult, after the death of the other, who had denied the alleged abuse. No evidence was produced and several witnesses denied the testimony's logistical plausibility. An appeal is scheduled for June 2019.
ROBERT FARQUHARSON – VIC
Investigation fatally flawed, led to conviction. Upcoming book, Road to Damnation by Chris Brook (Wilkinson Publishing) scientifically examines and discredits evidence presented.
IN PROGRESS & IN DOUBT
ANON – SA
Domestic conflict elements, accused murderer disabled after incident, claims innocence – trial to be held later this year.
PREVIOUS CASES
GORDON WOOD – NSW
Appeal successful, conviction overturned. Judge critical of prosecution on several grounds, including failure to establish Wood was at the Gap at the relevant time and speculating about Wood throwing over the cliff spear throw with a run-up … how did he avoid falling off himself? Wood's malicious prosecution claim denied by Justice Fullerton in a decision that nonetheless points out the prosecutor was 'impermissibly straining for a conviction". Appeal on the way to the High Court.
DAVID SZACH – SA
His boyfriend's body was found in the freezer – forensic evidence from Dr Colin Manock re time of death was crucial – and wrong; he was released after 14 years but still cannot clear his name. Attempt ongoing.
DEREK BROMLEY – SA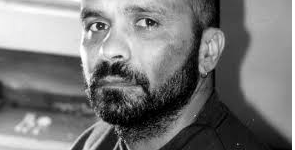 Bromley insists on his innocence, refuses to admit & show remorse so he is not paroled. He is still in jail after 34 years, purely on eyewitness evidence by a man suffering acute schizophrenia, including visions. His appeals have all failed, the latest one controversially – the appeal court has, in effect, abolished the right to a jury trial, and at the same time abolished the right of a wrongfully convicted person to an effective appeal and to a retrial. A High Court appeal is pending.