Andrew L. Urban.
On 60 Minutes tomorrow (8.30pm, Sunday, March 10, 2019, Channel Nine), Meaghan Vass will confirm that convicted and jailed Sue Neill-Fraser did not kill Bob Chappell on Australia Day 2009. Vass knows because she was an eye witness, as her on-board DNA indicated, though it was dismissed as a 'red herring' by the prosecution for the past 10 years. (promo clip)
Meaghan Vass could have been offered immunity for her testimony, as suggested to Tasmania's Government by Robert Richter QC back in 2017, when it was evident she was too frightened to reveal everything – and everyone – she had seen at the time. And she should be protected and cared for from now on. (In August 2013, Richter proposed a Commission of Enquiry into the case; also ignored.)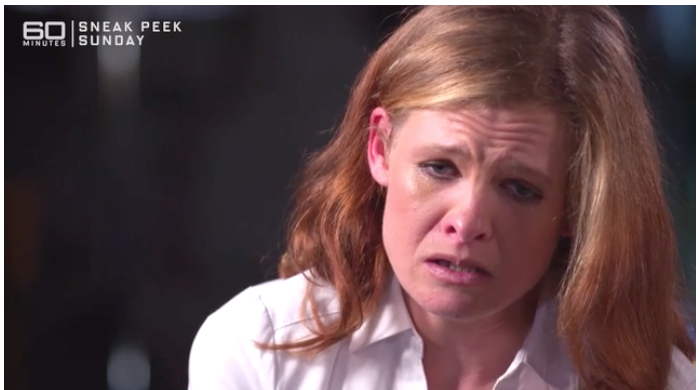 Vass was a vulnerable, homeless 16 year old when she took the stand in Sue Neill-Fraser's 2010 murder trial, to answer one big question: was she on the Four Winds yacht in January 2009, around the time Bob Chappell was murdered, as her DNA – found on the deck – suggested? She said no. The court simply accepted her denial.* New information that she had lied about where she really was prompted a request to recall her for another cross examination. Prosecutor Tim Ellis SC fought against her being recalled and presiding (then) Justice Blow denied the request.
The result is the wrongful murder conviction of Sue Neill-Fraser and a severe blow to trust in Tasmania's criminal justice system. The police had built a flimsy case on circumstantial evidence against Neill-Fraser and the prosecution turned it into a skyscraper of guilt. It would have been most inconvenient for the Crown case to have a stranger present at the crime scene. Of course, by the time of the trial, six months after the DNA was matched to Vass, it was far too late. It should never have got to that.
What do police usually do in a murder investigation when there is DNA evidence at the crime scene? (This is not a trick question …)
Although terrified and distraught, Meaghan eventually tells a few close friends, ex detective Colin McLaren – now true crime author – and 60 Minutes that she was indeed on the boat and witnessed Bob Chappell in a fight with her then boyfriend – but still can't bring herself to do so in court. So far.
January 2017 Meaghan tells her story to friend code named 'Gabby', that – essentially – she was on the Four Winds on the night of Australia Day 2009 with two male friends. They went there to steal and discovered Bob Chappell was on board. A fight broke out between the men. Meaghan left the yacht, and the men stayed behind. (Bob Chappell was never seen again, the yacht was discovered taking water, with Bob's blood spatter visible and signs of violence.)
January 2017 Meaghan has a phone call with McLaren, and tells him the same story. And she names the two men she was with. McLaren makes notes of the conversation.
March 2017 Meaghan meets McLaren face-to-face and reiterates fragments of the story. This time it is tape recorded.
April 2017. Meaghan swears a Statutory Declaration with lawyer Jeff Thompson, re-iterating the same story.  She affirms that Sue Neill-Fraser was not there.
October 2017 Meaghan is called to give evidence in the new appeal quest by Neill-Fraser. She renegs on her Stat Dec of April, saying it was made under duress. Distraught and almost hysterical, she just "can't remember" anything.
February 2019 Meaghan travels to Melbourne and tells a counsellor that she was on the yacht. She makes a brief – signed – statement to that effect.
February 2019 Meaghan tells her friend code named 'Sharyn' that she was on the yacht with two men and planned to steal, before a fight broke out.
February 2019 Meaghan tells 60 Minutes Producer the same story.
February 2019 Meaghan records an interview with 60 Minutes journalist Liam Bartlett. She tells him the same story. Neill-Fraser is innocent. She agrees that one of the men she was with kept hitting Bob Chappell. She saw blood …The 60 Minutes interview airs March 10, 2019 (except in Tasmania – although the promo spot is available online on the 60 Minutes fb page). Before you ask: 60 Minutes producers have confirmed they did not pay Vass a fee for the interview.
That 'red herring' has now been caught – as it was always going to be.
* By contrast, Sue Neill-Fraser's claim that she was at Bunnings that afternoon was labelled a lie and formed the basis of the character assassination that injured her in the eyes of the jury. Yet there was no forensic evidence to link her to the murder. Vass was believed despite the DNA evidence.