Andrew L. Urban.
Book him now. He's moving south. Queensland last year, ACT this year…Tasmania next year? Walter Sofronoff KC will be available to chair a Commission of Inquiry into the case of Sue Neill-Fraser. Excuses by the Attorney-General to avoid one are indefensible. 
Tasmanian Attorney-General the Hon. Elise Archer has repeatedly denied the need for a Commission of Inquiry into the evidence-free 2010 murder conviction of Sue Neill-Fraser, a law-abiding middle aged mother (now grandmother) who was planning her retirement with her partner Bob Chappell – the victim of her alleged 2009 crime.
Among those putting the case for a wrongful conviction is Tony Jacobs, former Principal Crown Counsel and a Crown Law Officer in Tasmania for over 30 years, who lists errors that he claims show her (now deceased) defence counsel's "flagrant incompetence". So is Flinders University legal academic Dr Bob Moles, who has followed the case for over a decade, argues that the trial failed many legal rules; and the majority decision refusing the 2021 appeal was contradicted by the dissenting judge.
Sue Neill-Fraser's former lawyer Barbara Etter APM together with Canberra barrister Hugh Selby, prepared a detailed dossier cataloguing the many failures of the police investigation – and evidence withheld – which was tabled in the Legislative Council of Parliament in August 2021. Among those calling for an inquiry (several times) is the barrister Robert Richter KC. There are others.
" … a Commission of Inquiry has not been shown to be needed or justified in Ms Neill-Fraser's case."
Tasmania's Attorney-General Elise Archer MP has put that observably incorrect view in writing, in the first half of 2023. It is one of the indefensible excuses she has cited in reply to letters urging her to establish an inquiry.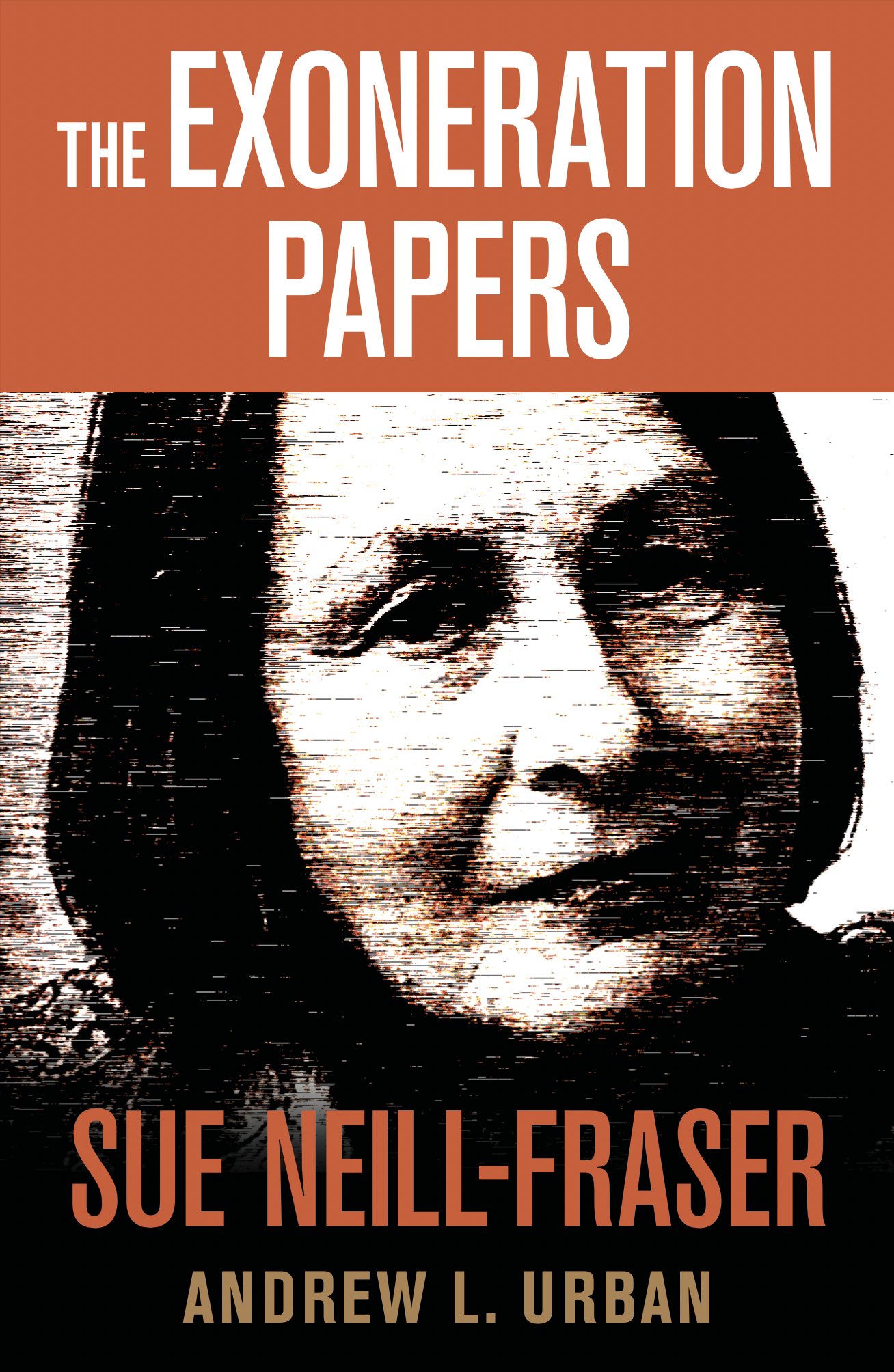 It seems desirable that my publishers (Wilkinson) urgently make available to the Attorney a copy of my new book, The Exoneration Papers – Sue Neill-Fraser, in which all her excuses are shown to be unfounded – as shown here. Further, I helpfully provide a list of appealable matters that have not been considered by any court in the case. See further below.
Three previous books, several TV current affairs shows, a film, a documentary, a documentary series, press articles, a play, and a podcast series have all cast doubt on the conviction.
The Attorney-General (or was it perhaps an uninformed staffer on her behalf?) made further indefensible excuses – like this one:
One of my duties as Attorney-General is to uphold the rule of law. This means ensuring that a case is adjudicated independent from the executive arm of government. Tasmania and Australia's highest courts have each now considered Ms Neill-Fraser's case in great detail. It is important that the courts' decisions be respected. For me not to do so would undermine the rule of law and the judiciary.
This argument is pompous and erroneous. It conflates the appeal heard in the Supreme Court with the application seeking leave to appeal to the High Court. In the latter, the High Court refused leave to hear the appeal; it did not hear any arguments on the ground/s of the proposed appeal. There is a long history of court decisions (convictions) overturned after several appeals were initially lost, most famously the case of Lindy Chamberlain.
Public confidence in the rule of law is maintained only when such confidence is justified, while the above issues, plus a petition with over 36,000 signatures (as at early 2023) suggest that such confidence is not being maintained.
Her response contradicted her own actions, when she claimed as follows:
The separation of powers between the Executive, Judiciary and Parliament is an important cornerstone of our system of government. This means that Tasmanian courts hear and decide cases, independent of and without influence from, the government of the day. Similarly, the Director of Public Prosecutions, who prosecutes crimes in the Supreme Court and conducts appeals, exercises his or her functions independent of and without influence from the government of the day. This ensures there is no political, sectional or other interference.
Yet on May 4, 2023, she intervened to direct the coroner to hold an inquest into the death of Jari Wise, a man who died after being struck by a car driven by his former partner, overturning a Supreme Court decision made just hours earlier.
Asked if this was the first instance of an Attorney-General intervening in this way, the Justice Department said it "is not aware of a similar direction having been made".  As readers would be aware, reviews have recently been held in the NSW cases of Kathleen Folbigg's murder convictions and Bruce Lehrmann's abandoned rape allegation in the ACT, both established by the Attorney-General of the relevant jurisdiction. The establishment of an independent review by the Attorney-General would not constitute political interference. Rather, it would demonstrate respect for justice to be done and seen to be done.
It was former judge Walter Sofronoff KC who chaired the ACT inquiry into its justice system viz the abandoned Bruce Lehrmann trial. It was also he who chaired the Queensland Commission of Inquiry into the forensic DNA testing scandal, established last year. As he moves south, perhaps he could be invited to continue on towards Hobart, as his report will have been delivered to the ACT Attorney-General by July 31, 2023. (We will cover the report.)
None of the matters summarised below (from chapters in my book) have been considered by any appeal court in the Sue Neill-Fraser case:
Identified by Flinders University legal academic Dr Bob Moles:
Luminol test results are not admissible
Luminol test results in photograph in the dinghy are seriously prejudicial
Pathology evidence inadmissible
Submissions by prosecutor and judge inadmissible
Jury misinformed concerning drug smuggling operations
Judge – circumstantial case wrongful summing up to jury
Identified by former prosecutor Tony Jacobs, Principal Crown Counsel & a Crown Law Officer for over 30 years:
flagrant incompetence by defence counsel, the late David Gunson;
the failure of the solicitors lodging her 2011 appeal to raise these issues;
the failure of the solicitor lodging her 2012 High Court appeal;
the failure of the Tasmanian Appeal Court in 2012 to, of its own motion, raise these issues;
Evidence not disclosed re electropherogram (of Vass DNA), destroying prosecutor's claim of transferred deposit;
Evidence not disclosed about the false Mt Nelson address (given by Vass);
Failure to object to inadmissible hearsay evidence from Detective Sinnitt re Vass possibly hanging around Goodwood;
Evidence not disclosed that Mr Gosser in conversation with Detective Sinnitt re DNA unlikely to have been walked on
The Etter Selby papers & the police investigation
The August 2021 Etter Selby investigation report states that: "This paper explores significant police shortcomings in the investigation, along with their failure to disclose key evidence to the Crown in the Sue Neill-Fraser case. It brings to light information that has not been presented to the court at any stage of the initial trial or subsequent appeals.
*
It would be pure speculation to suggest potential reasons for the refusal to establish any kind of independent review of the case. But if you think a Commission of Inquiry, say, might find that it was a botched investigation, an error-riddled trial and a wrongful conviction, you might think it would mean major professional embarrassment all round, a loss of confidence in the legal system and a claim against the State for costs and compensation.
The Exoneration Papers – Sue Neill-Fraser by Andrew L. Urban will be launched in Hobart by former Tasmanian Premier Lara Giddings at Fullers Bookshop on August 23, 2023.