One of Australia's most respected former detectives, COLIN McLAREN, has broken rank from police circles, to speak out against a judicial system he no longer believes in. Indeed, he suffered threats of arrest because he dared to find glaring faults in a past murder case, forcing him to leave Australia, permanently. He will reside overseas until Australia installs a criminal cases review commission to tackle wrongful convictions. He filed this post as he left. 
In the dank world of concrete jail cells, inmates share a common mantra, 'l'm innocent!' What else can they say, a declaration of guilt certainly won't get them any privileges. Lucky for them a robust legal system allows for the genuine innocent to find solace in knowing that a wrong, will, in time, be corrected. Well, good luck with that!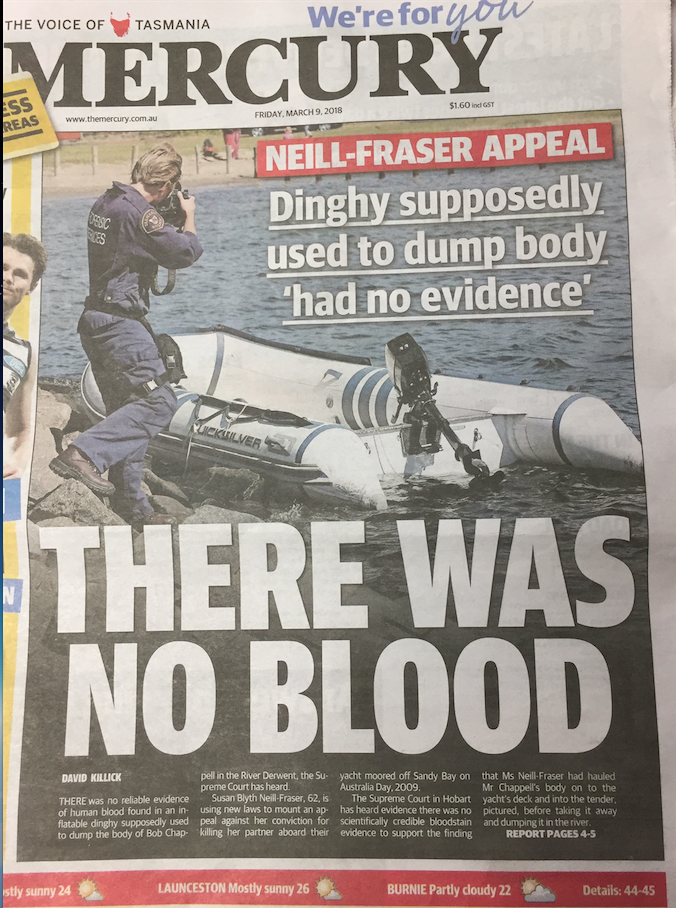 The reality is, since the advent of DNA there are more convictions, but, worryingly, more wrongful incarcerations than before science started influencing juries. The reason being? The astonishing accuracy of DNA has caused a ripple-on effect whereby nuovo scientific analysis has entered the crime lab, and some of those – less bullet proof – techniques have proven to be questionable, or in the worse cases, junk. Yet, presented to a jury of 12 lay-persons, the science sounds like an episode of CSI Homicide. But, media has no place in a court room, albeit that newspapers and Netflix are saturated with wrongful conviction stories.
Science is not the only culprit. Just as bothersome is the contribution that tunnelled-vision police work can make, alongside some over-exuberant prosecutors, those known for hiding exculpatory evidence – the stuff that can point to alternate suspects – causing a judges' gavel to come crashing down and 'guilt' pronounced. Sadly, blind justice is a too common occurrence, it's become the cancer in our legal system.
Whilst forensics is serious science, the detective process has a lot to do with instinct, gut feeling, and that hard to quantify element of a sixth sense. And perhaps that's the underlying issue. A seasoned detective can feel out a suspect, pick up on a tremor in a voice, or a suspect's nervousness, and most times they are right; the result of a practitioner good at his craft. A poor detective, on the other hand, can be known for taking a stab in the dark, and that's the problem, there are as many poor sleuths as there are Sherlocks. Combine the former with a prosecutorial lawyer with way too much ambition and you could have a miscarriage of justice. Then the real mess begins, a flawed prosecution is forever hampered by an archaic appeal system that can drag on for decades as prosecutors stonewall efforts to free a potential innocent. Or protect reputations!
Progressive governments have balanced the guilty ledger with a get-out clause, allowing
controversial convictions access to a criminal case review commission (CCRC). This cause and effect solution has overturned convictions in United Kingdom, USA, Canada and so on, where CCRC teams of elite detectives, lawyers and scientists have reviewed thousands of cases that failed at Appeal, and – shockingly – prisoners have been shown to be innocent or suffered a miscarriage of justice. For example, two thirds of the cases taken on by the English CCRC – involving 450 prisoners – went in favour of the convicted, their convictions overturned. Clearly, there is something astray in the adversarial system of justice; bias, stonewalling or lack of transparency. It's been up to brave politicians to ignore the influences of politics in the court system, and establish a competent CCRC. Such bravery recently shone on the socially savvy Prime Minister of New Zealand, who saw a real need, and instigated such a commission.
Not so in Australia. Our Prime Minister – often on the global stage waving his coronavirus flag – is behind the rest of the CCRC world in spotlighting injustices. Whilst his search for the origins of a deadly virus is commendable, he ignores the growing phenomenon of questionable prosecutions. And, let me tell you, this is no rare phenomenon either, it is steeped in history. I recall graduating from the police academy forty years ago to a back drop of Lindy Chamberlin protesting her innocence, only to be laughed at by any cop that sat in a Muster Room reading the headlines. Then, thanks to years of perseverance her undeniable innocence was vindicated and she was freed. By then I was a detective and the opinions of those still sitting in the Muster Rooms, were that the 'bitch got off!'
That's part of why a CCRC has never been embraced in Australia. We are miles behind the rest of the world and riddled with the ridiculous notion that cops can do no wrong. Bullshit! Ask Lindy about wrong. Ask Andrew Mallard, who served 12 years before being cleared of murder only after a UK forensic professor stepped in and highlighted an abysmal police investigation.
Likewise, Henry Keogh in Adelaide, convicted on the dodgiest of forensic evidence for a murder that never happened, but not before serving 21 years! And on it goes. Grandmother Sue Neill-Fraser in Hobart sits inside one of those special concrete jail cells, she's doing 23 years for murder. After decades as a detective – in some of the most important task forces in our history – I put my magnifying glass on the original police investigation which convicted her, only to discover a train wreck of errors including lost, manipulated or ignored DNA that is an embarrassment to detective training. The matter is now before a prolonged Appeal process, thanks to our friend COVID19, the only villain that gets all the oxygen in Australia from the government.
The eminent legal academic Dr Robert Moles, who has flogged a near-dead horse for years over wrongful convictions – and knows more on these injustices than anyone – believes there could be 800 innocents wasting away in prisons that may have been wrongly convicted, based on his projections. Even 10% of that number is a shock too hard to bear – and close to the total Australian fatalities of COVID19.
Dr Moles' worst case is that of Aboriginal Derek Bromley, convicted in 1984 of murder; he's still incarcerated after 37 years, the longest in the Commonwealth countries under the umbrella of suspected wrongful convictions. He has passed up parole each year since 2008, refusing the mandatory requirement to admit his guilt in return for parole. His self-esteem would rather have him rot away in prison than admit a crime he states he never committed. A compelling argument.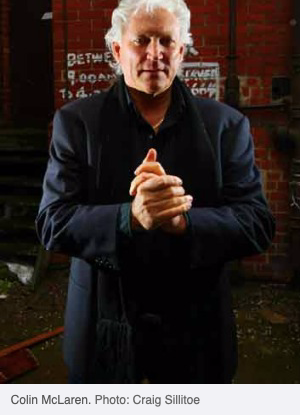 For me, I cannot imagine what it would be like – despite my recent stint of isolation … at home with lounge suite, fluffy bed, full refrigerator, heating, TV – to be locked away for 13,505 days! And that's the point here, no one can understand, there is no empathy, no way of putting ourselves in the footwear of a wrongfully convicted person. The issue, sadly, is this country's worst injustice.
As a detective, I did it all and hold great memories. However, my experiences in wrongful convictions has tilted my view of our judicial system. I no longer have trust in it, there must be some currency for change in the Bromley, Neill-Fraser, Keogh and Mallard cases, surely wool can't be pulled over so many eyes. How our politicians and Attorneys General have let our court systems survive this string of false positives without appointing an independent watchdog is a guilt on its own. I'm not a traitor to the thin blue line, I have just seen too much, and if truth be-known, I recall some odd behaviour decades past by overzealous cops and prosecutors, in the name of getting a conviction.
By the way, I wrote to the Federal Attorney General outlining my concerns in the Sue Neill-Fraser conviction and need for a CCRC. Likewise, to the Prime Minister. And 28 other senior politicians. Not one had the gumption to write back. Yet, most of them today seem to be busy directing traffic in the war against coronavirus, making sure we keep our social distancing in check. What about social justice? Yes, Australian politicians are ahead on matters COVID19, but a country mile off addressing an equally disturbing sickness, the cancerous phenomenon of wrongful convictions.