Sue Neill-Fraser joined over 70 people crowded into Fullers Bookshop in Hobart (August 23, 2023) for the launch of the latest book taking apart the tortured case that saw her convicted for the 2009 murder of her partner Bob Chappell. The Exoneration Papers – Sue Neill Fraser by Andrew L. Urban, follows his earlier book, Murder by the Prosecution, in which he investigated several cases of unsafe convictions.
After receiving an extended and resounding welcome, Neill-Fraser sat as silent witness while Premier and former Attorney-General Lara Giddings gave a powerful introductory speech.
The new book disputes the Tasmanian Attorney-General's justification for refusing the many requests for an inquiry into the controversial 2010 murder conviction. Urban also cites lawyers who present a dozen appealable grounds that have not been considered by the courts.
"I am calling out the Attorney-General's excuses as invalid. This book provides the evidence that Sue Neill-Fraser's murder conviction is wrongful many times over," says Urban. "It's not just one or two errors and broken rules but a dozen or more. Sue Neill-Fraser should never have had to face court in the first place."
Among those putting the case for a wrongful conviction is Tony Jacobs, former Principal Crown Counsel and a Crown Law Officer in Tasmania for over 30 years, who lists errors that he claims show her (now deceased) defence counsel's "flagrant incompetence". Flinders University legal academic Dr Bob Moles, who has followed the case for over a decade, argues that the trial failed many legal rules; and the majority decision refusing the 2021 appeal was contradicted by the dissenting judge.
Sue Neill-Fraser's former lawyer Barbara Etter APM together with Canberra barrister Hugh Selby, prepared a detailed dossier cataloguing the many failures of the police investigation – and exculpatory evidence withheld – which was tabled in the Legislative Council of Parliament in August 2021.
Urban's book also shows how the Tasmanian Integrity Commission, the Legal Profession Board, the Tasmanian Law Society and the Bar Association have all failed to demand the proper administration of justice.
"Tasmanians shouldn't be satisfied with such a poor standard of their legal processes," adds Urban.
This sequel is devoted entirely to the case of Sue Neill-Fraser, which was the leading subject of his previous book, Murder by the Prosecution, described in the foreword by high profile barrister and former Crown prosecutor Margaret Cunneen SC as a "troubling exposé".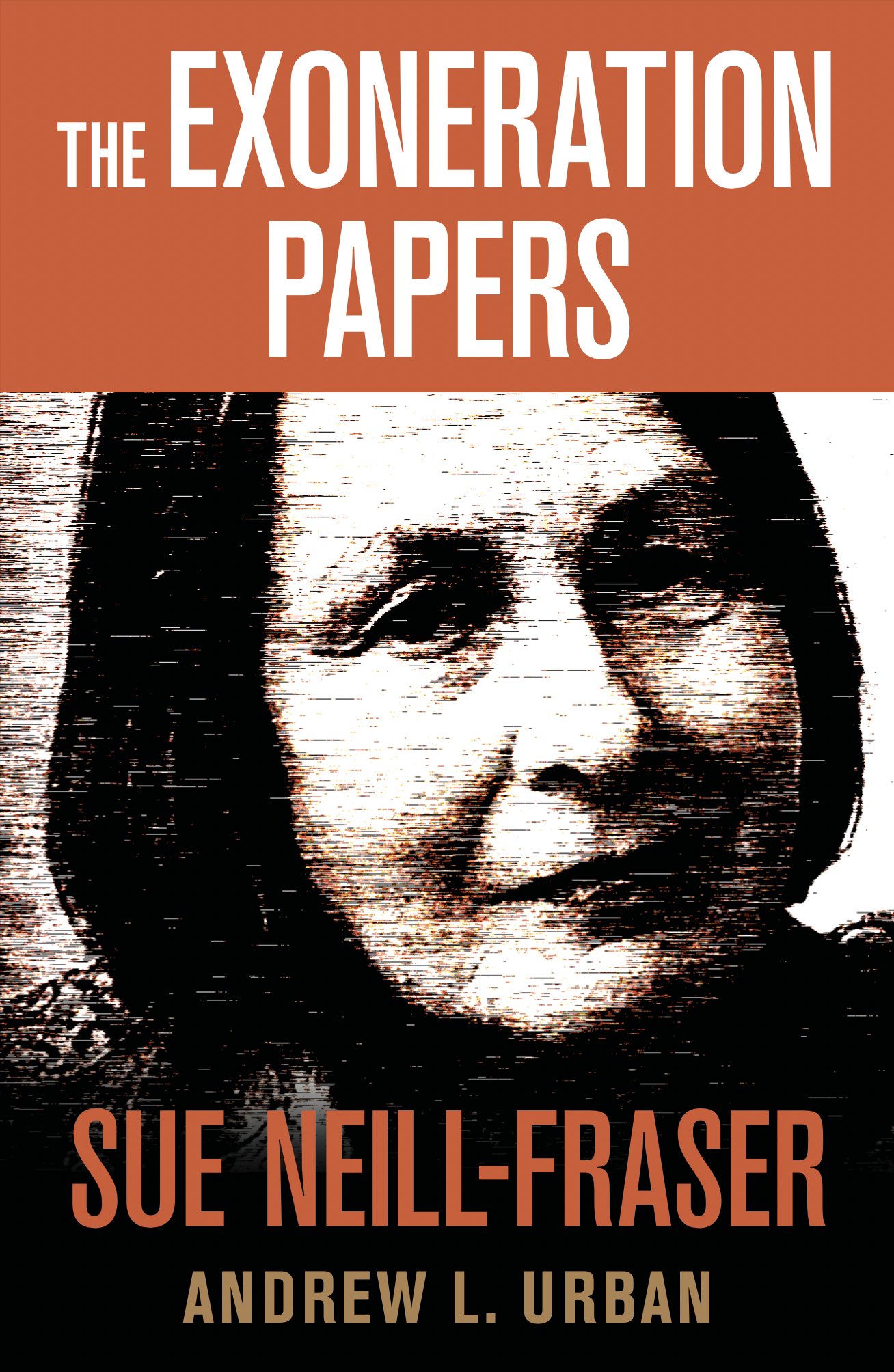 THE EXONERATION PAPERS – SUE NEILL-FRASER is published in the wake of Sue Neill-Fraser's release on parole in October 2022, after serving 13 years of a 23 year sentence. It comes 10 years after Urban began to follow and write about the controversial case, in which Neill-Fraser was convicted of the murder of her partner Bob Chappell on Australia Day 2009.